Let's meet at ITB Asia, stand C28!
In the travel industry, technology is no longer a nice to have, trendy fashion, but already mainstream. Having a strong platform as a backbone will help business travel agencies to offer cost efficiency and opportunities to enhance both customer experience and revenues.
If you are actively looking for solutions to enhance business efficiency and improve your business performance, let's discuss your options! It's less than one week left to ITB Asia and we can't wait to meet you there! Come and visit our stand C28!
Get to know the new CSBT corporate booking tool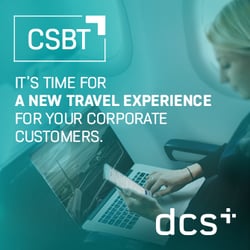 We are excited to reveal to you the new CSBT, the next generation online booking tool, which represents our next step into a redefined booking experience for your corporate customers. The corporate self-booking tool will provide the travel management companies a powerful tool to differentiate themselves in front of their corporate customers.
CSBT's proposal is straightforward: a consumer-friendly interface with a simplified and intuitive booking flow compliant with the travel policies in place within the company, while providing to the TMC the freedom to sell travel services from the desired suppliers.
ITB Asia attendees will be among the first to get a look at the new CSBT and will get to know the benefits of an outstanding corporate booking tool: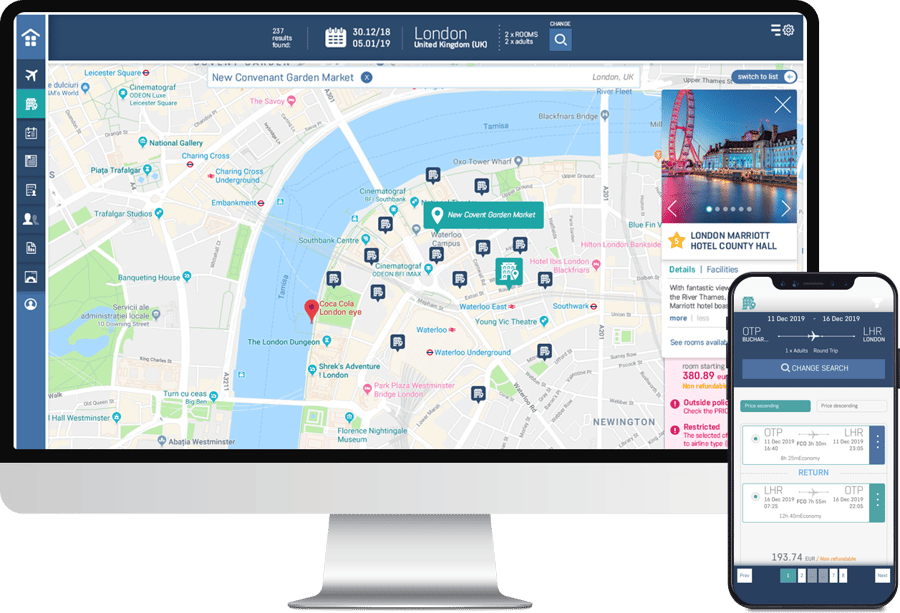 Tailored for each corporate customer
Hassle free onboarding process
High-level usability
Coaching info panel
AI-powered virtual assistant, available 24/7
Efficient booking workflow through automated processes
Seamless rollout of travel policies, ensured compliance and multi-level booking approval
Remarks configurations, cost centers and reason of trip codes
Corporate reports
Travelers overview on map
Corporate branding
Mobile App available


From working with TMC representatives worldwide for over 15 years, dcs plus learned that business travel programs demand smart and fast technology to reinvent existing processes and bring incremental improvements in the user experience.
Discover a complete travel technology ecosystem
dcs plus end-to-end platform is truly adaptable and therefore maximizes revenue gains and optimizes efficiency opportunities within an agency. Based in Bucharest, we have offices in Singapore, Dubai and Sao Paulo, which allows us to provide a global solution enhanced with local servicing.
Our full stack of tech solutions will help your business to attract new customers, ease your internal processes management, overcome the sudden challenges and changes that the travel industry is facing, and offer better services to your clients.
TINA – travel mid-back office solution that optimizes operations and helps travel agencies cut costs through the automation of processes

IRIX – internet booking engine that allows the agencies to maximize their revenue through the sales channels (B2B, B2C); it aggregates and distributes content from the largest travel suppliers on the market

AIDA – an inventory and distribution solution that allows tour operators & DMCs to push their contracted content, together with their early bird offers faster than the competition

TRIP – B2C platform that provides a simple & hassle free way of selling travel services online, on a fully customizable interface.