dcs plus strengthens its strategical partnerships with Amadeus by integrating Amadeus Value Hotels content in IRIX. This new development represents the continuity of a long partnership between dcs plus and Amadeus that started back in 2006 with the common goal to bring innovation for travel agencies by providing reliable technological tools.

With the new integration of Amadeus Value Hotels content in IRIX, the Internet Booking Engine, we are offering you even more options when booking hotels for your customers, together with the already existing content from Amadeus, GDS Hotels and Travelclick, channel manager content.
We have extended the accommodation options for our customers, offering an extensive breadth and depth of choice in hotel accommodation with real-time availability. The Amadeus Hotels integration allows you to access a wide variety of properties from combined sources, available to book in real time through one centralized content platform.
Distribution

– This integration unlocks the content for GDS hotels, providing access to Hotel Chains and hotel representation companies accommodation, including Travelclick, channel manager. With Amadeus GDS hotel content, you and your customers have all you need, all in one place having access to around 310 top hotel chains including the nego rates, policies, preferences and hotel programme support.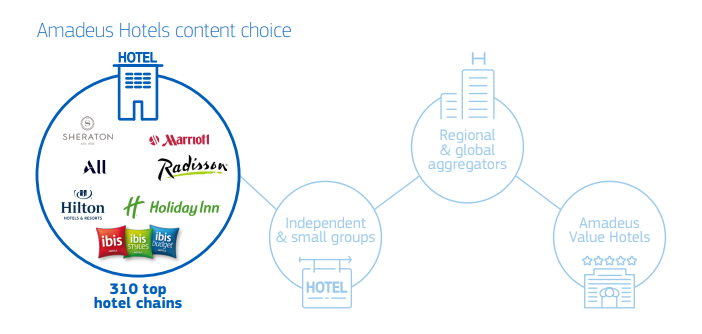 Why add Amadeus Hotels?
You can book a wide range of quality content from top hotel chains, independent properties, regional and global aggregators;
Their solutions are targeted toward different points of sale, so you can pick the one that works best for you;
They offer a variety of rates and support multiple payments types, offering you the flexibility to adopt new business models;
No additional costs involved for adding Amadeus Hotels as a supplier.
With the new integration of Amadeus Hotels, we are taking dcs plus strategy a step further by extending the content options for our customers. Our key objective is to provide our customers sales opportunities and to make sure that the quality of available content through dcs plus technology is unsurpassed in their strategy, both for leisure and corporate travel.
Unlock all the functionalities and unlimited suppliers with no additional costs for your booking engine!
IRIX is a modular, function-rich, NDC-enabled travel reservation system that aggregates content from multiple travel services providers (selected at your desire) and resells the services towards different selling channels (B2B, B2C, corporate, white label) with fast integration time.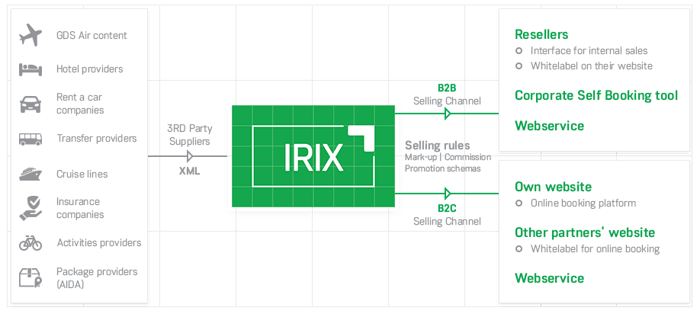 Give your customers more choices when booking hotels with Amadeus Value Hotels!