What is IRIX?
IRIX by dcs plus– the newest version of TBS booking system – brings all the great features and functionalities of a robust travel reservation system encased in a completely redesigned interface. This travel content aggregation platform allows for easy booking and distribution of any type of travel service: flight, hotel, car, insurance, activity, as well as travel packages.
IRIX - Travel Booking System - is ideal for the travel agencies that are interested in integrating travel services from different suppliers and distributing these services through different selling channels:
By themselves, using their in-house travel agents
Through a reseller's network, using the distribution capabilities of the booking system
Online – on their own website or on other sites
To their corporate clients, using the Corporate self-booking tool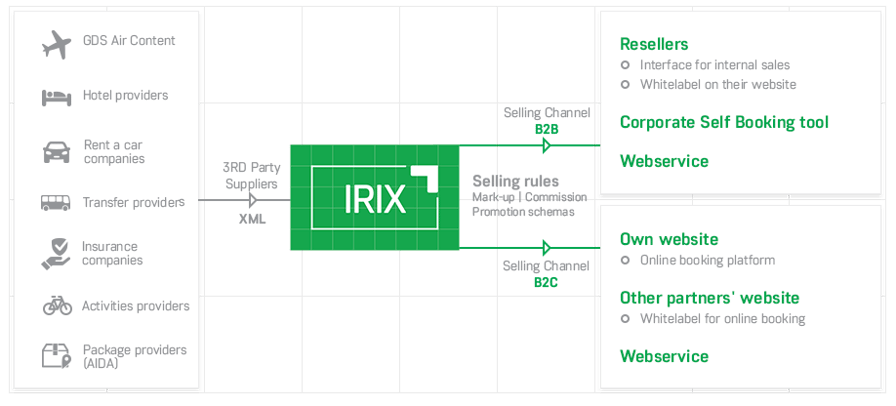 IRIX is perfect for:
Wholesalers that automatically distribute travel services to resellers/ subagents network
Business travel agencies that service large corporate customers seeking advanced self-booking tools
Leisure travel agencies that book from several providers to create leisure bundles for their customers
Online travel agencies that require a powerful aggregation engine to feed their B2C portal
Events/ congress companies that seek to bring automated booking functions in their portfolio
Any company that can use IRIX as an universal API/XMLs umbrella for feeding its own distribution interfaces with aggregated travel content
IRIX - as a Content Aggregation platform
IRIX integrates through XML at high level some of the largest travel suppliers on the market: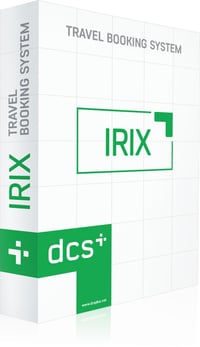 Flights
Hotels
Car rental
Transfers
Insurance
Activities
Vacation packages
IRIX - as a Content Distribution platform
Needless to say that in travel, distribution is a key element to growth and sustainability; thus, a diverse and highly spread distribution network is very important to increase the sales volume.
With IRIX you can manage the following Distribution Channels:
B2B Resellers Network: Interface for internal sales & whitelabel on their website
B2B Corporate: Interface for your corporate customers account
B2C Online Website for your end customer

The new interface is more intuitive and accessible, ensuring a better user adoption, an improved usability and increased productivity;
Clean & smooth user experience for an efficient booking process;

Optimal user experience irrespective

of whether they use a desktop computer or a smartphone;
IRIX includes technology upgrades, new features, a brand new interface with UI/ UX optimizations and business analytics;
No one time fees - y

ou can add, remove or change them in a very flexible way and

without having the risk of paying initially

. This way, you won't be overwhelmed by the initial investment and you'll have the possibility to focus on other investments that will help you to grow.