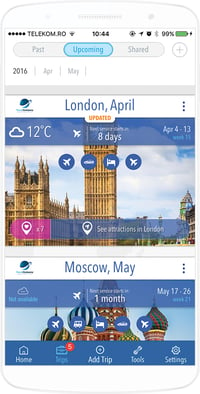 All trips in one place
Your customers can manage all their bookings & future trips from one place:
Check-in and check-out times
Complete details about itinerary
Flight details
Hotel details
Check-in and check-out times
Car rental details
Transfer services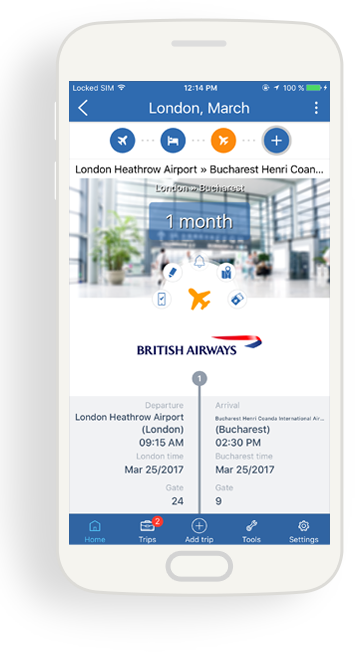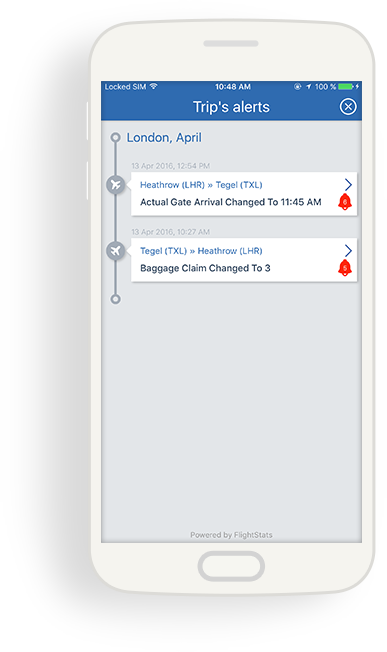 Flight alerts
Provide customers with up-to-date info alerts – keep them informed of status or changes to their flights. Take the stress and uncertainty out of their travel!
Flight status

Departure & arrival notifications

Flight delay

Flight cancellation

Gate change

Luggage belt notification
Attractions at destination
Upgrade your customers' travel experience! Allow your travelers to explore and discover the city they are visiting with special recommendations
Things to do
Places to visit
Dining recommendations
Cafes & bars
Shopping places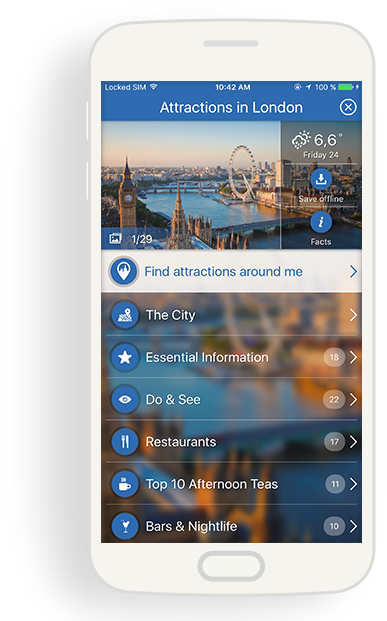 Special offers
Serve your customers the right offer, at the right time and in the right place! Based on different criteria, you have the possibility to push recommendations or special offers to your customers in order to enhance the travel experience.
Widgets for a valuable experience
Free alerts notifications ( based on trip details)
Photos of the destination
Weather at the destination
Local time
Maps
Currency converter
Multiple languages available
At the moment TravList is available in the following languages: English, Turkish, Arabic, Chinese, German, French, Hungarian, Russian, Spanish, Hebrew. It can be translated in any other language, according to your needs and preferences.
Let your travelers be connected, feel in control and always be prepared when they are heading to new destinations!
TravList offers your travelers a single place to easily manage all the details of their trips

Retaining your customers should not be overly complicated.
We have developed a mobile app to make sure that you can engage and retain your customers, effortless!