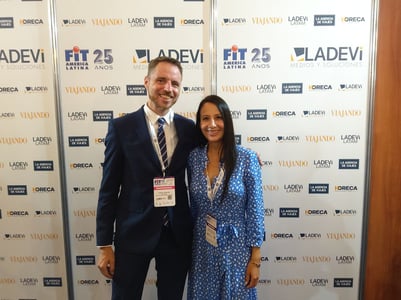 Between 6-7 December, dcs plus was present at FIT America Latina which took place in Buenos Aires. Our colleague, Martin Tempone - Business Development Manager LATAM had the opportunity to discuss with Ladevi at FIT event about the importance of technology in the recovery process of travel agencies. In order to remain competitive, travel agencies have to focus on strategic automation-driven technology ecosystem. dcs plus' enterprise solutions are designed to streamline processes and reduce operating costs.
About Ladevi
Ladevi is a leading publishing house in Latin America in the generation of tourism content for professionals in the area, businessmen and travelers. Since 1989, it has been present in sectoral events, both as an organizer, media sponsor or exhibitor.
Read the article "FIT. Herramientas de dcs plus para las agencias de viajes"