Kanoo Travel, the largest travel company in the MENA region, has started a new partnership with dcs plus, a global leading travel technology company.
This investment will further enhance the technological infrastructure, strengthen Kanoo Travel's operational activity and upgrade the services towards its impressive portfolio of customers.
Kanoo Travel will power their operations with TINA, the travel ERP developed by dcs plus. TINA is one of the world's most advanced web-based ERP systems for the travel industry and is favored by members of large global TMCs. With an operational footprint that spans over an extensive network of offices the Middle East, North Africa, and Europe, Kanoo Travel aims to achieve a greater control and efficiency through digitalization.
This new partnership will enable Kanoo Travel to achieve greater control through seamless processes, reducing the operational costs and offering a best-in-class traveler experience at every touchpoint of the customer journey. Furthermore, Kanoo Travel will leverage the state-of-the-art technology from dcs plus to optimize business processes, utilizing smart analytics and data, which will be integrated across different platforms at group level for Bahrain, Kingdom of Saudi Arabia, United Arab Emirates, Oman and Egypt.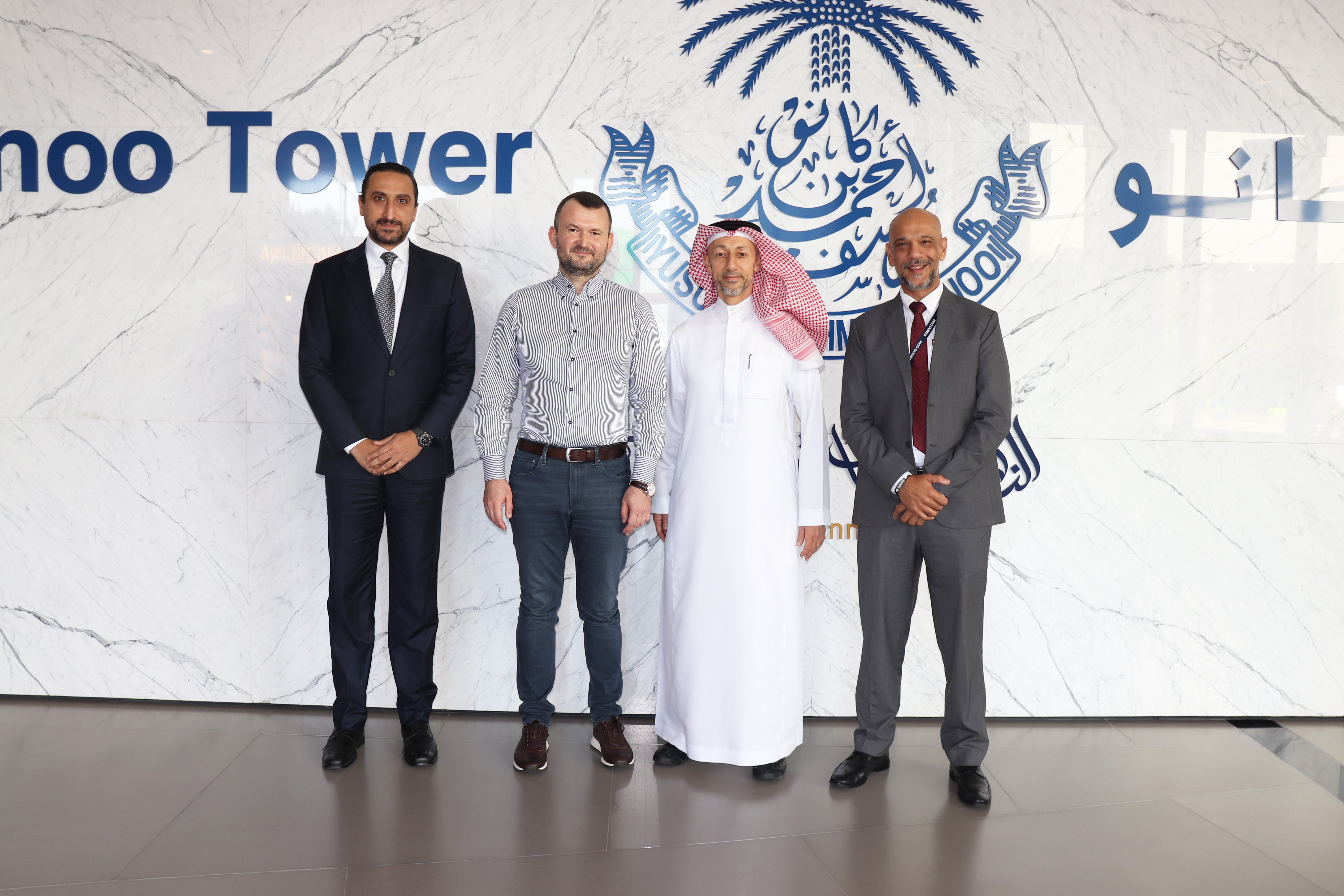 Anas Kamaluddin (Head of Group IT Kanoo Group), Cristian Dinca (CEO of dcs plus), Ali Abdulla Kanoo (President of Kanoo Travel) and Zaeem Gama (Divisional CEO of Kanoo Travel)
Zaeem Gama, Divisional CEO of Kanoo Travel: "Our partnership with dcs plus is a fundamental element of our ambitious roadmap to advance the travel industry through digitalization, further reflecting our commitment to provide the most sophisticated travel solutions on a global level. We believe in establishing key strong partnerships in the region to fully execute our full-scale digitization plan and ambitions, which allows us to become agile and seamless especially in an ever-evolving landscape. dcs plus and Kanoo Travel have a collective vision, and together we will capture untapped opportunities in the sector, creating a successful case study for others in the region."
Ali Abdulla Kanoo, President of Kanoo Travel: "At Kanoo Travel, we recognize that digital transformation is imperative. By forging such partnerships, we will be witnessing tremendous growth within the travel technology sector. This collaborative environment will enable us to leverage dcs plus' expertise to further advance our digitalization journey. As we work to mold the future of the global travel industry, dcs plus is an excellent partner as we share similar industry values."
Cristian Dinca, Founder and CEO of dcs plus: "We are honored to have one of the most trusted brands in the Middle East as our customer, since Kanoo Travel has always been one of the forward thinking and technology driven travel agencies from the region. We are excited to play our role in supporting their vision. We are all aware that the old rulebook may be set aside, but a new one must be written that embraces the traveler, sustainable practices and the technological achievements that make progress possible for travel agencies. Our technology will assist their ambitious growth plans and the way Kanoo Travel delivers a highly consultative service to its travelers by focusing on a customer-centric approach that inspires the Kanoo brand values on all customer interaction channels."
ABOUT KANOO TRAVEL
Founded in the late 1930s, Kanoo Travel is considered one of the largest travel management companies in the MENA region, with over 500 experienced, multilingual travel consultants and professionals, and has an extensive network of offices spanning the Middle East, North Africa, and Europe, specializing in Corporate Travel, Meetings Incentives Conferences and Events (MICE), Leisure & Holiday Travel, Airline Representation and Marine Travel.
Kanoo Travel, owned by one of the Gulf's largest independent, family-owned companies, YBA Kanoo, provides dependable, compliance-driven, and cost-effective services that meet and exceed customers' expectations, and has been consistently recognized for its premium solutions and service excellence, winning numerous regional industry awards and recognitions over the years.
ABOUT DCS PLUS
dcs plus travel technologies is a leading business-critical enterprise travel software provider, dcs plus is involved since 2002 in business transformation projects in more than 50 markets, enabling travel agencies to become more operationally efficient and competitive, through an end-to-end technology platform with Travel ERP at its core. dcs plus is a global player with offices in Bucharest, Dubai, Singapore, Sao Paulo and Gurgaon.
Travel Daily News