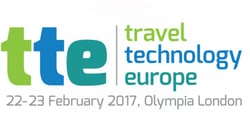 Another show was added to the existing portfolio of international events at which our company is already a long-term exhibitor. This year we will participate, for the first time, at Travel Technology Europe, the event hosted at Olympia London, between 22-23 February.
This show is dedicated to those who are actively looking for products and services to enhance business efficiency and improve business performance. We'll be there because we trust that our technology solutions, merged with our deep knowledge of the industry and in depth understanding of the needs and challenges of the travel industry players can really make a difference.
Travel Technology Europe brings to those who are operating in this dynamic industry the opportunity to source and learn about the new and existing technology in the sector. TTE is an ongoing opportunity to boost on industry knowledge, develop relationships and facilitate/ conduct business.
You have to be there if you want to keep up!
Travel Technology Europe has been running for 12 years. This event welcomes travel and hospitality IT professionals, senior commercial management as well as marketing specialists to benefit from seeing hundreds of the very latest products, services and solutions on show from 130+ specialist suppliers, plus 40 hours of top quality education content and over 5,900 of Europe's top travel technology professionals.
Come and meet our team at stand no. T26! You'll discover tech solutions suitable for the needs of any type of travel agency, regardless the size, business model or market. More than that, you'll get valuable insight and advice from our experts.