One of the most disrupted segments in today's travel industry is corporate or business travel. Because business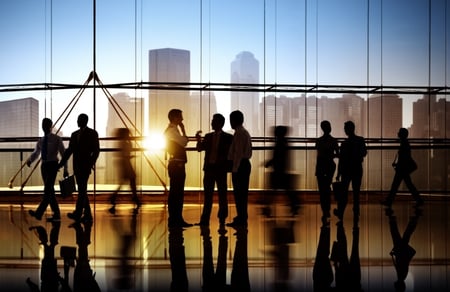 moments and opportunities are no longer restricted to what happens in the office or boardroom on a 9 to 5 basis, corporate travelers are having to travel and engage in business activities in more unconventional, unprecedented ways. For example, a business executive could begin a business transaction on a conference call in the morning and then fly to a partner's headquarters to finalize the deal the very next day. This rapid acceleration of business practices means corporate travelers need more agile, responsive, and visible products and services from the travel companies with which they choose to work.
This is where new technologies has become a core driver in efficiency for both corporate travelers and the travel companies that service this burgeoning demographic.
Whether it means leveraging more dynamic, integrated databases to ensure the accuracy of products and services from suppliers or simply providing corporate travelers with smart search capabilities via a website or booking platform, travel companies must deploy the most powerful, efficient technologies possible to capture corporate travelers who increasingly have more options for researching and booking travel accommodations.
With all this in mind, let's examine a few ways technology is reshaping corporate travel and what travel companies can do to leverage competitive advantages in a growing, crowded field of travel providers.
Mobile apps and bookings
As we've discussed before in recent entries, mobile platforms are no longer a fad - rather, they are an integral part of daily life, particularly for those in a business environment. As a result, mobile apps and booking capabilities have reinforced the notion many corporate travelers already believed: Travel accommodations can be booked anytime, anywhere. Travel companies who have embraced mobile apps who as part of robust digital platform can leverage communication with customers at each stage of the purchasing journey and are better suited to field a larger customer base and increased growth. While mobile capability is a prime driver for all corporate travelers, it's particularly true for millennial corporate travelers who have grown up with mobile technology and expect this capability from any travel business.
Digital payments and document tracking
Like mobile technology, digital payment options and the complete digitization of the purchasing process has been key in appealing to corporate travelers who don't have the time to deal with traditional paper documents. In addition, digital payment options offer travelers the flexibility of varying payment methods, which is an important value proposition in dealing with travelers who may be booking travel in the airport itself, in a cab, on a train, or simply walking to and from the office. In addition, the development of digital payments and document storage and retrieval have provided travel companies with real-time data and reporting about travelers' purchasing trends and buying history. These metrics are key to helping travel companies position products and services of most use and interest to corporate travelers.
Powerful, intelligent search engines
Auto-fill searches. Past search history. Advanced or highly-specific search criteria. These value-added capabilities have made it easier for the corporate traveler to source and research the bookings they need, which directly translates into a greater percentage of conversions and fewer instances of abandoned bookings. If a traveler is searching for a hotel equally distant from the airport as the convention center, an advanced search function to find such a hotel is a core driver in meeting this traveler's needs and establishing a lasting businesses relationship with him/her.
For corporate travelers, many of which are forgoing working with travel department or coordinators within their companies in favor of working directly with travel companies, this means a greater degree of efficiency and accuracy in sourcing bookings. For travel companies, this means creating a detailed customer profile based on searches and bookings, which can be leveraged into special offers, promotions, and other vouchers for future bookings.
Efficient, streamlined processing
Cancellations happen. That's just part of the travel industry. But a travel company's ability to efficiently and effectively facilitate booking modifications or rebookings is crucial for corporate travelers who often travel on tight deadlines and financial constraints. Advanced travel ERP systems and suites have been the best solutions for travel companies and, this way, travelers can achieve the professional objectives of their corporate travel and have a good personal experience at the same time.
A disrupted element of any industry needs disruptive technology to ensure stability and consistency across the value chain. Because the nature of corporate travel has changed dramatically during the last decade or so, travel technology has been forced to evolve and adapt to a point where the technology itself is actually driving how corporate travelers interact with the world. For many business travelers, the future of corporate travel has already arrived.