Last week (9-12 November), Lufthansa City Center Franchising Network held their annual General Assembly in Rome.
dcs plus is proud to have been part of this event as LCCi strategic partner for technology worldwide.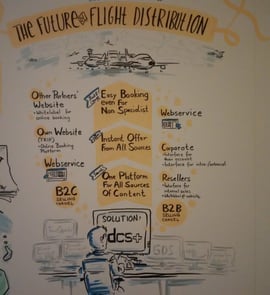 One interesting topic addressed by our colleague Andrei Raileanu – Director of Alliances and Partnerships during his one hour workshop was the Future of Flight Distribution. The discussion started with a review of the history of flight distribution in order for the attendants to be able to better understand the historical reasons behind the current status of this topic. Several potential solutions for cost optimization and increased efficiency were presented by our colleague.
The workshop concluded on a high note and generated some thought provoking discussions and debates.
---
Lufthansa City Center and dcs plus entered a strategic partnership back in 2014, thus dcs plus becoming the technology partner of LCCi worldwide.