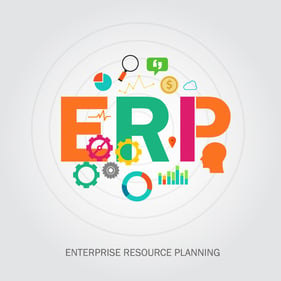 Is anyone in the industry paying attention to the topic of travel agency cost control? It doesn't seem like it. There are articles on travel trends, mobile apps, emerging destinations and changing markets – but not much on the subject of how to improve travel agency profitability. So perhaps this is the right time to share thoughts and hopefully start some conversations on effective ways to control costs.Maintaining a sharp eye on costs may not be the most enjoyable part of running a travel company, but constant pressure on operating margins and declining commission revenues make one thing very clear: long term success in the travel industry is tied to revenue growth and lower operating costs. In order to achieve that success, every travel agency must address those areas in an objective and realistic way.
Many travel agencies have come to understand that revenue growth lies in the direction of personalized, customized travel products that appeal to specific traveler niches and can support higher profit margins. Predictable air, hotel and tour packages have become commodities with wafer thin mark-ups and commissions.
Travel Agency Operational Processes
Travel agency operations are typically organized around three interrelated processes which have distinctly different purposes: front office; mid-office and back office.
Front Office: This area is the customer-facing part of agency operations, where agents and support staff engage in these operational activities:
Bookings

: Agents generate company revenues by translating customer travel goals into a range of choices, presenting quotes and creating sale transactions.

Customer Service

: Good customer service from agents and staff leads to sales and creates relationships which promote repeat business and valuable word-of-mouth.
Mid- Office: This operational area provides essential support for the front office. It is responsible for maintaining accurate booking information by managing availability, inventory and pricing across: packages; hotels; flights; transfers and various activities.
Back Office: Agency accounting, management reporting and payroll operations are located in this area. The back office is also responsible for managing travel suppliers, banking relationships and various administrative duties.
Finding Cost Control Opportunities
The first step toward finding cost control opportunities is to identify costs that provide value which differentiates the agency from the competition. An obvious example is a highly experienced travel agent. These costs should be considered strategic. All other costs should be considered tactical – necessary but not the source of any competitive advantage. For instance, payroll processing expenses would fall into this category. The company's operational structure lends itself to this approach; the front office, by its nature, is more likely to have strategic costs than the back office.
Activities associated with strategic costs should be regarded as "crown jewels" for their competitive advantages, and every effort should be made to insure those advantages are sustainable and enduring. However, the costs should not go unexamined; efficiencies which don't compromise performance should be pursued.
On the other hand, tactical costs should be reduced to the greatest extent possible. For example, the payroll processing referenced earlier can be outsourced to a payroll services provider – who likely can do it better, faster and cheaper than in-house. This would replace current fixed payroll costs (staff, software support, etc.) with variable vendor billing.
For many smaller and mid-sized travel agencies, cost reduction opportunities lie less in the area of third party outsourcing and more in the elimination of manual activities. When it comes to controlling costs, most travel companies don't think of manual activities because they can't see them, they're completely embedded in the operational routine. In order to find them, management needs to know where to look.
In this context, manual activities do not refer to a business process resembling something from early in the last century. A manager making that assumption would look at the applications which support operations and conclude everything was in the acceptable range. What the manual activities refer to are continual work-arounds done by employees each week, month and quarter to get past bottlenecks caused – not by an absence of automation – but by data and workflow gaps between incompatible business process software systems.
The system used in their mid-back office is a travel booking system and travel suppliers are integrated in this booking system
For instance, a large number of travel agencies have a travel booking system and a travel inventory management system (IMS) in their mid-office operations. Ideally, all suppliers would be integrated with the inventory system and able to automatically update availability and pricing; the IMS would, in turn, update the booking system. In practice, there are usually a number of suppliers who required manual steps to pass information either into the IMS and/or onto the booking systems. Over time, those continual manual tasks become so engrained in the operation routine no even notices or thinks twice about them – but the aggregated man-hours can quickly become significant.
A Travel ERP (enterprise resource planning) system addresses the issue of data and workflow gaps by providing a travel business with an integrated suite of applications for front office, mid-office and back office business processes. The ERP suite has the ability to eliminate silos of isolated data and business activities with a common data model and standardized processes across key functions for: accounting, payroll; HR; bookings; inventory management and pricing. As the Travel ERP system resolves data and workflow integration issues, it also eliminates the inefficient and costly workarounds.
In fact, Travel ERP benefits go beyond lower costs and higher operational efficiencies to support revenue. As stated in the beginning of this article, revenue growth lies in the direction of personalized travel products. These personalized products are only feasible for small to mid-sized agencies because ERP automation efficiencies enable time and resources to be invested in personalization features. Thus the goals of cost control and revenue growth are linked by innovative travel technology.