A friend of mine recently downloaded an app to his mobile phone that allows him to monitor and adjust the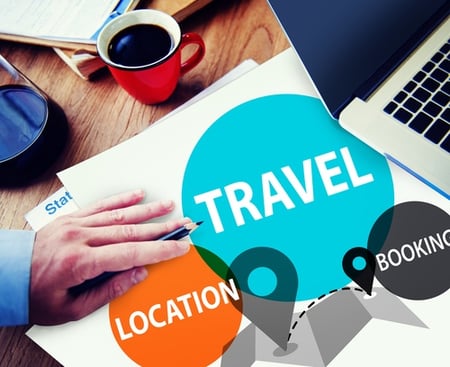 temperature of his house when he's not home. The app allows him to alter and manage the temperature based on a number of factors such as the number of occupants in the home, the external temperature, the internal temperature, the time of day, and a number of other elements. No matter where my friend is in the world, he can manage his thermostat for greater efficiency, decreased energy costs, and an enhanced standard of living.
After talking with my friend about this app, it struck me how similar it is to the concept of advanced accommodation contract management in today's global travel industry. With so many suppliers operating across the globe, the ability to manage contracts, availability, pricing, and special offers in order to ensure customers can access the most wide-ranging and accurate pool of potential bookings is a core driver for travel companies in leveraging greater transparency and agility.
Whether we're talking about multiple rates per each booking, early bookings, cancellation policies, or special or limited offers, advanced accommodation contract management provides travel companies with enhanced insight into their overall supply situation. It also allows them to operate on a more lean platform via advanced reporting capabilities that allow them to generate real-time inventory reports to better assess need and demand.
So, with all this in mind, let's look at how exactly advanced accommodation contract management works and how travel companies can benefit from utilizing it in positioning products and services.
Defining advanced accommodation contract management
As part of a tour operator's main application or platform, advanced accommodation contract management allows for tour operators to manage different prices for the same room based on a number of factors or elements like the ones we discussed a few moments ago. Travel companies can manage the rates for these rooms using standard pricing model with the option to restrict availability of rooms based on a number of criteria such as duration of stay, check-in days, and other variables. Additionally, such terms as and conditions as cancellation policies and the potential for special offers on certain rooms can be allocated based on the availability of certain rooms at certain rates.
What does all this mean? As we've seen before, the travel industry is full of variables and there are very few 'one size fits all' solutions for the challenges and opportunities travel companies face. Contract management and the management of accommodations is no different. Because rooms, rates, availability, special offers, and terms and conditions can vary widely from region to region and supplier to supplier, travel companies must have a flexible, agile method of managing the factors to ensure the right product reaches the customer as the right time in the right way.
For example, let's look at contracts with guaranteed room allotments which vary from weekdays to weekends. Simple enough, right? But let's also cast in a few other common factors that make contract management an important value proposition for the travel industry. What about the length of stay? How many nights minimum versus maximum? What about the nationality of the traveler or the regions in which the booking occurs? What about special terms regarding cancellation policies?
Not only does a contract management platform allow companies to effectively monitor or alter these elements based on the criteria, but it also makes it easy for companies to track and generate detailed reports about which rooms sold under which criteria and how this data can be used going forward to enhance the number and quality of bookings.
Value of advanced accommodation contract management
First, advanced accommodation contract management helps companies streamline their activities by allowing greater insight and flexibility into their inventory and how quickly and effectively that inventory is being sold to customers. This means agencies can react to changes in the value chain in real-time which helps reduce costs and increase productivity.
Secondly, because of the powerful reporting capacity of advanced accommodation contract management, they can review how well rooms are selling given a defined criteria and make adjustments to that criteria based on projections or goals. These modifications can prove critical in an industry that moves quickly and requires a high level of responsiveness.
Lastly, advanced accommodation contract management provides travel professionals with greater visibility and insight into their value chain, which allows them to offer a higher quality of products and services to customers. Because agencies can see in real-time how well a certain room in a specific region is selling based on a certain rate during a specified time, companies can use actionable data to create special offers or position certain bookings in a way that's most appealing to a certain brand of customer.