It's no secret that millennials are a driving force in today's travel industry. Whether we're talking about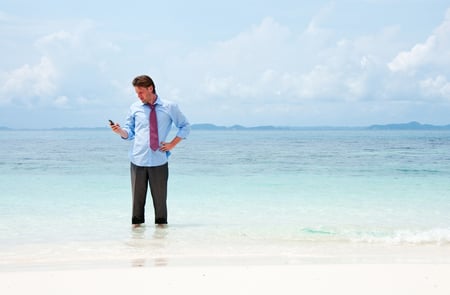 adventure of budget travelers, the buying power and influence millennial travelers have is increasing each and every year, particularly as more and more travel markets emerge and mature, especially in Asia and Central Europe. What's more, millennials are now set to emerge as a critical customer pool in yet another burgeoning travel and tourism market: Corporate travel.
According to a recent released earlier this year titled The Portrait of Business Travelers by travel industry group MMGY Global, millennials are poised to become the largest segment of the corporate travel sphere in 2017 and beyond. The report indicated the average business traveler booked about 6.8 trips per year, while millennials completed roughly 7.4 bookings per year in 2016 - a figure that is only expected to increase in the next 12 months.
But what does this mean for travel companies in the short and mid-term future? It means these companies will have to work harder to attract millennial travelers as a key component of their corporate travel platform - this also means companies must leverage strategies and principles designed specifically to attract and retain millennial customers. Millennials value speed, agility, and transparency in their travel bookings, and travel companies must make these qualities top priority to capture millennial business travelers.
To further understand the implications of this shift in corporate travel, here are 4 important takeaways from the report that show why and how millennials are set to take over the corporate travel sector.
1). Millennial corporate travelers book accommodations themselves. According the MMGY Global report, about 69 percent of millennial corporate travelers complete their bookings on their own rather than going through their company or some other third-party service. This means millennials are taking the qualities they value most in a travel agency or tour operator and applying them to business environment. As such, travel agents must apply how they appeal to millennials with leisure travel into the corporate world. This mean using social media, online review sites, mobile bookings and apps, and other technologies to reach millennials where they spend most of their time: online. In addition, because millennials value speed and flexibility, travel agents must leverage powerful booking engines and dynamic content mapping.
2). Millennials book hotels and other accommodations in segmented ways. Though highly-dependent on technology, millennials don't simply rely on computers, tablet, and mobile phones to complete bookings. In fact, the MMGY Global reported indicated millennials are prone to complete corporate travel bookings via a number of methods - everything from a hotel's website to calling the hotel's reservation line. This means travel agents must deploy a variety of methods and avenues for millennials to complete corporate bookings. A sleek website or relationship with an important third-party reseller alone is not enough - travel companies essentially need to do it all to keep pace with the fast-moving millennial corporate traveler.
3). Millennials travel to connect with others in their industry. 77 percent of those polled in the report indicated they travel to attend meetings or make connections with people from other companies for the purposes of business planning or strategy. This might seem inconsequential for travel agents, but that could not be further from the truth. In fact, with this insight, travel agents can position the right kind of offers for millennial business travelers to capitalize on this element of their travel - hotels with large, state-of-the-art conference rooms for meetings, facilities adjacent to interesting, unique leisure activities to foster team building, and more. This window into why millennials travel for business can be a value-added proposition for agents in sourcing and packaging bookings most likely to attract millennial customers.
4). Millennials are set to take 20 percent more business trips in the next 12 months. Though corporate travel in general in set to see continued growth in 2017 and beyond, millennials are expected to take 20 percent more corporate travel trips in the next 12 months than the next closest market segment - Generation Xers. In addition, much of this increase in millennial business travel is expected to come from emerging markets in Asia and Europe. This means travel agents will have to cast a wider net in terms of appeal, offers, products, and services to appeal to a broader market share of travelers.
Travel industry insiders and experts have long known millennials have the power to significantly change a number of elements of the modern travel industry - everything from how travel agencies appeal to customers to the products and services they offer. While this has been relegated to leisure travel in recent years, the emergence of the millennial corporate traveler means travel companies will have to apply what they've learned about leisure business travelers into the business world to ensure growth and success in short and mid-term.