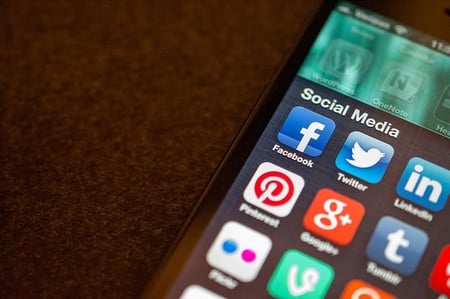 Travel is an inherently social act. Even if you're traveling alone, whether for business or leisure, you're not really alone - instead, you're surrounded by scores of other travelers in airports, bus terminals, or hotel lobbies, most of whom are frequently checking their smart phones for the latest updates on Facebook or Twitter. Even if you're not the one logging on, by extension you're in greater company than you think.
This increased level of connectivity via social media is no longer something industry analysts can write off as a fad or trend. Websites like Facebook, Twitter, Instagram, and Pinterest have not only revolutionized the way people communicate and interact, but they've also profoundly shifted how companies engage with and transact business with their customers. Opting for speed and flexibility, today's travelers use social media platforms to research, review, recommend, and even purchase vacations or travel services and packages. TMCs, OTAs, and tour operators must leverage social media as a key tool in communicating and marketing to customers on a 24/7 basis.

Along with mobile capabilities, agility, transparency, and enhanced visibility across all points of the value chain is the name of the game in today's travel industry landscape, and the use of social media is a crucial driver for travel companies to stimulate growth and differentiate themselves from the competition.
With that in mind, here are just a few ways social media has become an important fixture throughout the tourism industry.

Numbers Don't Lie

Facebook currently has more than 1 billion daily active users. Twitter 320 million users. TripAdvisor 60 million. And those are just three of literally hundreds of social media websites and platforms today's traveler has at his/her disposal, not counting other social media juggernauts like Instagram, Pinterest, LinkedIn, and others. Social media platforms and applications are where the modern traveler chooses to "live," and travel companies who neglect social media strategies are failing to engage with a massive customer and market pool. Social media users share their travel experiences on these websites - they post photos, videos, links, and other pieces of content that are then shared by other users, and this cycle can repeat and spread like wildfire. Leveraging this potential to distribute special offers, notifications, updates, and other information about products and services can be a core driver in enhancing a travel company's outreach without investing much in the way of resources and personnel.

Millennials

Millennials are perhaps the most sought-after demographic in today's travel industry, yet they are also perhaps the most difficult to attract and target. They want individualized travel experiences that express their personality and taste, but they also demand affordability and flexibility in packaging, booking, and more. Part of what makes millennials difficult to reach is that they often avoid conventional channels of communication - advertisements in print, radio, and television - however millennials view social media as crucial to their professional and personal lives. A recent study of mobile and social media usage found that millennials check their smart phones or mobile devices an estimated 45 times per day, and that more than 80 percent cited using Facebook as an inspiration for future travel plans. Utilizing a robust social media strategy allows travel companies to directly engage in two-communication with this hard-to-pin-down demographic, and allows companies to craft clear, focussed messaging to reach this generation of travelers.

It's important to remember millennials should not be viewed simply as leisure travelers who use social media as a way to share photos of their daily lives. In an increasingly connected, digital world, many millennials work for B2B, B2C, software, and logistics companies. Travel companies who use social media to reach millennials on a professional level - for example, imagine a supply chain planner discovering a Facebook post about a travel company's new booking software and entering into a partnership with that travel company based on said post - stand to increase their growth and profitability by leveraging social media as more than a leisure-based platform.

Collaboration and Communication

Imagine Travel Software Company A Tweets about a new update to its booking and logistics software. This Tweet contains a link to a product information page on the company's website complete with the software specs, testimonials, contact information, and more - pretty standard scenario, right? But then imagine a start-up OTA in search of a new booking solution stumbles across this Tweet, reaches out to Travel Company A as an interested customer, and cements a long-term relationship with Travel Company A. While this may sound like a dream-like situation, partnerships and collaborations like this are not uncommon via the myriad of available social media networks, and many companies have begun to view social media platforms and interactions as a method of nurturing leads and potential customers over a long period of time.

Social media also allows for Travel Company A and our start-up OTA to communicate in real-time about products and news within the travel industry, and to provide feedback and instantaneous market research by the reception and proliferation of a Tweet or Facebook update. In addition, Travel Company A and our start-up OTA can collaborate on directed messaging and marketing campaigns with very little overhead or up-front costs.

Combatting Disruptions

Let's face it: disruptions are an inevitable part of the travel industry. Adverse weather conditions, natural disasters, political or regional unrest, mechanical breakdowns, or other variables result in travel delays and disruptions that can be harmful to a travel company's reputation and severely hamper a company's ability to handle the demands of altering travelers' bookings and reservations. Facebook, Twitter, and other social media websites provide travel companies a clear channel to distribute information about flight delays or other travel impediments. In addition, travel companies can stay on-top of developing disruptions by using social media websites to monitor unfolding events and travelers' reactions, responses, and needs during travel or supply breakdowns. Essentially, social media allows travel companies to maintain a 'boots on the ground' viewpoint even if they're not physically at the scene of the disruption.

The Future of Social Media?

As you can see, the influence of social media on the travel industry cannot be overstated - while it may not have revolutionized the tourism industry, it's certainly made travel companies reevaluate how they interact with customers, partners, vendors, and others. It's difficult to predict what the future of social media in the travel industry may hold, but with instant messaging and video applications like SnapChat and others, it's not out of the question to imagine a future when travel agencies, tour operators, and others within the travel industry communicate and work with customers or partners through these video and messaging apps.

Perhaps a travel company creates a real-time video advertisement or testimonial and publishes it using an application like SnapChat? Perhaps bookings and reservations will be aided or completed via these services? Whatever the case, it's clear social media and the travel industry will be a lasting relationship.

Dive into the travel industry!
Explore useful insights and trends through our free eBooks now!