Today's travel agent is in an interesting position. Some travel industry insiders believe traditional brick-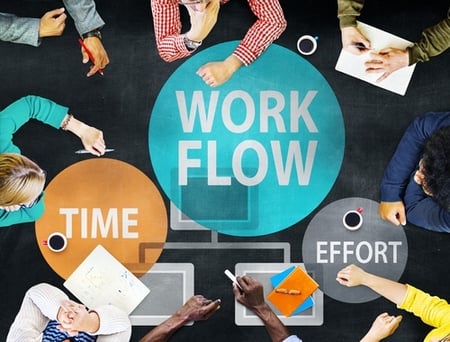 and-mortar travel agents are set to experience a resurgence due to renewed interest from millennial travelers, while others believe traditional travel agents have long outlasted their utility in an online-driven industry. The truth of the matter is most likely somewhere in the middle of these two ideas, but either way travel agents in today's complex, global travel landscape are faced with a number of challenges in remaining a relevant part of the industry, particularly when it comes to business processes.
For traditional travel agents, the concept of business processes - a series of related business actions or transactions resulting in a certain goal or objective - can be a major pain point for agencies still relying on outdated methods of completing transactions between wholesales, suppliers, distributors, and customers. These methods - often relying on manual data entry, management, and customer relations - lack the flexibility, agility, and transparency travel agents need to get the right products to the right people at the right time. This lack of speed and convenience can seriously hamper a travel agency's entire value chain and be a determining factor in how healthy and stable a travel agency truly is.
We discussed before on this blog how fast, powerful booking engines, ERP systems, and other platforms are critical to helping travel agents overcome some of the industry's most challenging operational hurdles. While business processes are not a one-size-fits-all hat for every travel agency, there are certainly a number of business processes nearly all travel agencies struggle with in remaining competitive and profitable.
With that in mind, here are 3 of the most pressing business process challenges and solutions for travel agents in 2016 and beyond.
Challenge: Traditional travel agencies lack the ability to access, adjust, and modify in real-time product availability, inventory, and pricing information to provide partners and customers the most accurate window into current holdings and offerings.
Solution: Travel agencies need computing platforms that allow them the flexibility and agility to update, adjust, modify, and highlight certain products, offers, and pricings in real-time in order to operate as optimally as possible and provide customers with the greatest variety of products and services. Because so many business processes in today's travel industry transact almost instantaneously, powerful booking engines, travel ERP systems, and automation software for repetitive processes are key drivers in helping agencies achieve the speed, transparency, and visibility necessary to compete with OTAs and other travel management companies.
Challenge: The ability to quickly return comprehensive and curated search results is key in retaining customers and offering value added services to partners, suppliers, and other parties working with a travel agency. However, many of today's travel agents still lack the tools necessary to provide detailed search results in fast and efficient ways.
Solution: How quickly a travel agency can respond to customer inquiries has a direct impact upon how likely a customer is to complete a booking. Today's traveler is bombarded with information and content each and every minute, so the faster a travel agency can respond with booking options tailored specifically to a customer's needs, the more likely the customer is to go ahead with a booking compared to if they had a longer wait time. Quicker response times also help make the business day more valuable and impactful for travel agents. A recent poll indicated roughly 39 percent of travel bookings are completed after normal business hours. For travel agents, this means leveraging faster search solutions are critical to maintaining a hold on the two-thirds of customers who lean toward working with travel agents versus an online travel management and tour company.
Challenge: Travel agencies are most concerned - and rightfully so - with completing bookings; yet, even so, many travel agencies do not possess the proper tools for optimized booking management. This means travel agencies often find themselves struggling with organizational silos that can hamper overall efficiency and functionality across an agency's entire value chain.
Solution: While enhanced booking management can be view primarily as a front office value proposition centered on the customer, it also has a number of competitive advantages for the mid and back office as well. The faster a travel agent can return quality searches, complete bookings, modify accommodations, and respond to disruptions, delays, or cancellations, the more agile they will be in driving customer engagement and return sales from travelers. In addition, increased booking management capabilities means travel agents will gain greater insight into buying patterns of today's traveler, which will better equip them to offer the right bookings to the right travelers at the right time in the hopes of driving sales and increasing ROI (return on investment).