Imagine you're planning a long road trip with a group of friends. You've plotted out your route, made a list of stops you want to make and sights you want to see, and the last step is deciding what car you're going to drive. You want a car that is reliable, big enough to comfortably seat everyone, and cost-effective enough so you don't squander money on fuel. This may sound strange, but the link between this hypothetical road trip and optimizing travel agent search capabilities through advanced mapping is stronger than you'd think.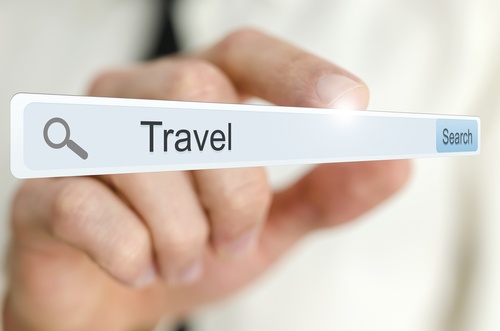 In incorporating advanced search capabilities, travel agents desire reliable search capabilities, comprehensive search functions, and a search technology solution that is cost-efficient and promotes growth across the entire value chain. Travel booking engines, with their capability to integrate travel suppliers and work with more wholesalers and Global Distribution Systems, empower agencies to offer an even greater product variety and availability at the best rate.
Additionally, an optimized search and booking solution provides agents with greater operability through automation also decreases the amount of human intervention necessary during the booking process. This allows travel agents to invest more time and resources in providing travelers with the personalized touch they seek when working with an agent. Advanced booking engines help travel agents reduce search times for products and services, which in turn allows them to increase levels of customer service and engagement.
With this mind, here are reasons why travel agents should implement optimized search capabilities to create a more lean operational platform.
Optimized search capabilities reduce fault rates and help travel agents make real-time corrections. While not always the case in simulations or modeling, faults and errors do sometimes occur in real-life transactions between established booking systems and third-party applications. Though not always visible at the beginning of a transaction, these faults, errors, and miscalculations can have serious impacts on bookings as they progress through the value chain. Advanced booking engines not only correct these errors and faults in real-time in an automated way, but they also increase the level of visibility travel agents have when it comes to the availability of products and services. This allows agents to provide enhanced levels of customer support, which in turn drives customer retention and loyalty.
In today's global travel industry, travel agents need to utilize fast, responsive web services to remain competitive and grow their brand. Quick, effective distribution of products and services is a core driver for travel agents as they strive to remain competitive and expand their brand in a global industry. In order to successfully engineer this growth, travel agents need powerful, fast web services to ensure resellers and customers don't simply abandon bookings during the purchasing cycle. Diverse selling networks are key to growing a travel agent's footprint in the industry, and a fast, efficient, and accurate web service is a must for agents to achieve sales goals and capitalize on investments made in their digital infrastructure.
Travel agents need comprehensive search capabilities to source the right product or service for the right customer in the shortest amount of time. Servicing a large number of customers with a variety of products and services can not only be cost prohibitive, but it can also create a great deal of complexity in managing such a varied value chain. In order to cut through this complexity and offer customers the best possible services for the best possible price, travel agents need comprehensive search capabilities and advanced reservation systems. Using a single-interface model, advanced systems allow agents to quickly and accurately search by availability, price, and other criteria on a single screen. This not only provides greater levels of customer service, but it also reduces offering and booking costs and creates a more lean model of operations.
Implementing an optimized search solution is all about reliability, comprehensiveness, and cost-efficiency. For travel agents, powerful search and booking engines are not just a value-added proposition, but they're becoming a basic necessity for growth and profitability in an increasingly global industry.
Do you know what your travel agents face every day?