For travel agents, the ability to offer customers quick and efficient search responses is similar to running a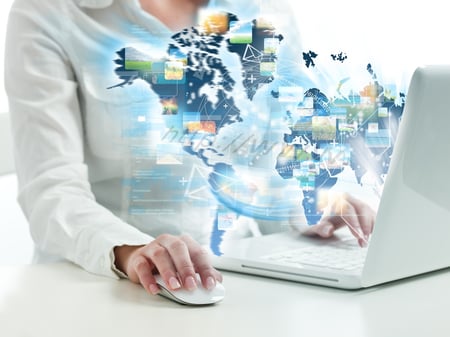 marathon - you have to be steady and consistent, but you also have to be fast and nimble, especially in today's global travel and tourism landscape. A travel agency's ability to drive sales and profitability depends on utilizing a booking engine with a powerful search component to help customers sift through the multitude of products and services in order to find the product that best suits their needs.
However, it's not just about assisting customers through the metaphorical jungle of travel offers - it's about decreasing the amount of time customers devote to this task. In today's hyper-connected travel industry, travelers expect agents to respond quickly and comprehensively to inquiries, which makes search response perhaps one of the more most important value propositions of advanced booking and reservations systems. In an era when so many travelers can research and complete bookings with the technology they carry in their pocket on a daily basis, the onus is on travel agents to deploy booking systems with enough computing power to return advanced searches in a competitive enough manner.
But how exactly do quick search responses via powerful booking engines actually drive sales and bookings? Where does smart search technology fit into this picture? Here are a handful of ways quick, responsive search platforms help travel agents increase productivity and profitability in the modern travel industry.
Faster Searches = More Bookings. It may seem like a simple concept, but how quickly a travel agency can respond to customer inquiries has a direct impact upon how likely a customer is to complete a booking. Today's traveler is bombarded with information and content each and every minute, so the faster a travel agency can respond with booking options tailored specifically to a customer's needs, the more likely the customer is to go ahead with a booking compared to if they had a longer wait time.
Quicker response times also help make the business day more valuable and impactful for travel agents. A recent poll indicated roughly 39 percent of travel bookings are completed after normal business hours. For travel agents, this means leveraging faster search solutions are critical to maintaining a hold on the two-thirds of customers who lean toward working with travel agents versus an online travel management and tour company.
Expansion of Distribution Channels. Think about a blocked pipe in your house: A blockage means less and less water is able to get through, which means consistent waterflow will struggle through your shower or faucet. Once the blockage is cleared, water will flow more freely at greater volumes. The same principle holds true for fast search response for travel agents. Faster search response times mean agents can source a wider array of products and services to cater to a wider selection of traveler needs. This means travel agents will have expanded channels of distribution in order to provide customers with the largest variety of possible travel bookings, thereby increasing the likelihood of increased sales and growth.
Enhances Booking Management. While faster search response can be view primarily as a front office value proposition center on the customer, it also has a number of competitive advantages for the mid and back office as well, primarily enhancing booking management strategies. The faster a travel agent can return quality searches, the more agile they will be in completing bookings and managing those bookings to increase customer engagement and drive return sales from travelers. In addition, increase booking management capabilities means travel agents will gain greater insight into buying patterns of today's traveler, which will better equip them to offer the right bookings to the right travelers at the right time in the hopes of driving sales and increasing ROI (return on investment).
Deploying the right tools - the most efficient, sophisticated booking systems available - in helping customers research and book tourism and travel is more important today than ever before with the rise online travel agencies, travel review websites, and even social media, especially in terms of increasing conversion, customer retention, and customer engagement. Faster search returns via integrated bookings engines is just one of those tools and a key driver for travel agents in maintaining a competitive advantage in a crowded field of travel and tourism companies.