Travel agents in today's travel industry are in something of a precarious position. To remain competitive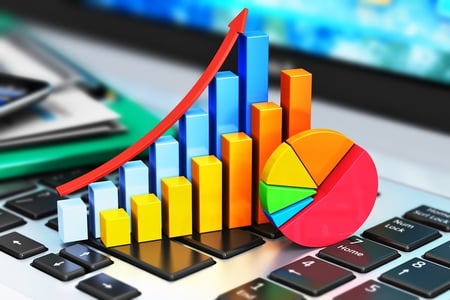 with online travel companies, travel review websites, and travel and tourism social media platforms, agents must provide streamlined levels of customer service based on speed and convenience while at the same time offering travelers the personalized touch they desire from interacting on a one-on-one basis with a human being. Walking the line between efficiency and individualized service can great stress on agents as they attempt to manage several tasks and priorities during a single transaction, which can result in errors or gaps in process management that impact multiple touch points across an agency's value chain.
This is where travel booking engines can help travel agents cut the complexity. Because booking engines provide travel agents with the real-time capability to analyze, review, modify, or even suggest bookings, agents can significantly reduce the potential for errors often associated with high-volume tasks, which in turn provides greater levels of agility and efficiency with the products and services they offer. Travel booking engines also decrease the amount of human intervention necessary during the booking process, which allows travel agents to invest more time and resources in providing travelers with the personalized touch they seek when working with an agent.
The real power of travel booking engines comes from giving travel agents greater operability through automation - in short, if travel agents can invest less time in worrying about back office processes associated with bookings, they can provide greater levels of customer support in the front office. To help illustrate this, here are 3 ways in which travel booking engines are a value added proposition for travel agents as they search for ways to remain viable and relevant in today's global, hyper-connected travel landscape.
A Centralized Hub
Travel booking engines function as essentially a virtual warehouse where all information relative to online bookings is housed - product and service availability, rates, inventory, etc. This centralized hub of information - similar to a suite deployed with travel ERP systems - allows travel agents access to these data points with real-time visibility and capability to modify or alter bookings and other key data. Because these centralized hubs - or portals, for example - are available 24 hours per day and are accessible from any location, travel agents can leverage increased productivity for greater efficiency and value on the customer-relations and back office side of the equation. In addition, because data is accessible at any time from any location, travel agencies can experience enhanced communication and collaboration on or about products and services.
Growth in Emerging Markets
Whether a travel agency is eyeing Cuba, Eastern Europe, China, South America, or other emerging markets, the ability to enter these new and growth-oriented regions is dependent upon the right strategy and technical solutions to support that strategy. Travel booking engines promote and stimulate a travel agency's capacity for growth in new markets via the ease of booking system set-up and maintenance. Rates, fares, availability, and inventory can be managed, updated, and modified in real-time to tailor to the specific needs and desires of a certain market or customer-base. The ease and totality of control allows travel agents to focus more on acquainting themselves with an emerging market rather than preoccupying themselves with managing processes streamlined via booking engines.
Automated Confirmation and Documentation
High volume tasks such as booking confirmation and documentation, while rather simple functions, can be time-intensive and drains on resources when operating on a large scale. With little human intervention, travel agents can leverage this automation to increase visibility, transparency, and agility across all touch points of the value chain, from supplier all the way to the customer. Because of the low fault rate of this automation, travel agents can feel secure with speed and ease they can position products and services in order to remain competitive with online travel companies and tour operators.
If we think of a travel agency as a car, then it make sense for that car to have the most lean, highly-functional, and cost-effective power source available. Travel booking engines, via their capability to integrate travel suppliers and work with more wholesalers and Global Distribution Systems at the same time empowers agencies to offer an even greater product variety and availability at the best rate.