You wouldn't drive around an unfamiliar neighborhood or city without a map or some kind of GPS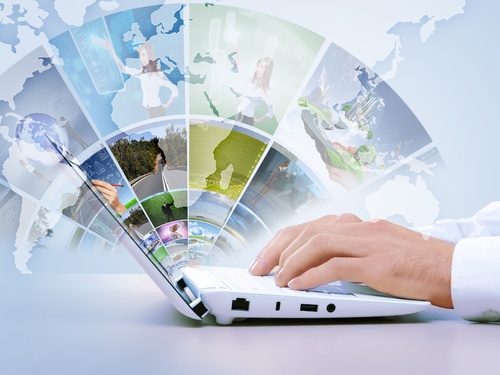 device. Not only could this result in confusion and frustration, but it could also result in more concrete, tangible consequences such as lost time, increased fuel costs, and undue wear and tear on your vehicle. To successfully navigate new areas, you need a powerful mapping system to get you where you need to go as fast and efficiently as possible.
Much the same can be said for why travel companies need a powerful, integrated travel booking system. Because the travel industry is built on responding to disruptions (inclement weather, environmental events, or other delays and cancellations), travel companies must be agile enough to handle these and other temporary breakdowns in calculated, efficient ways to retain customers and continue operations in as normal a way as possible.
However, some of the most damaging disruptions stem from operational breakdowns where travel companies lack powerful enough booking engines and systems to adapt to sudden modifications in bookings or conditions. So how exactly can travel companies benefit from deploying integrated travel booking systems? What value propositions do such systems provide in giving companies the responsiveness and agility necessary to compete in today's global travel landscape?
First, let's explore the fundamentals of a travel booking system and its importance in streamlining operational processes. Then, we'll examine why your travel needs to deploy a powerful travel booking system.
Travel booking system basics
From a B2C standpoint, a travel booking system allows agents to provide enhanced levels of customer service to travelers through quick search response capabilities, closely tracked bookings and reservations, and simple payment platforms that provide multiple payment options. However, the true value proposition of a travel booking system for travel agents resides in the ability to allow agents to optimize offerings to travelers through enhanced operational processes relative to suppliers, distribution networks, and reseller networks.
An integrated travel booking system provides travel companies with two important functionalities: first, a travel booking system integrates all suppliers contracted by a given company into one place where agents can view, review, analyze, modify, and select the appropriate services in real-time based on the needs of customers; and second, a travel booking system provides agents with a variety of distribution channels for selling travel services, including its reseller network.
Travel booking systems also help companies reduce errors in the booking process. By providing companies with enhanced visibility into current pricing, inventory, supplier states, and varied distribution channels, travel companies are better able to track and analyze bookings or reservation patterns across the value chain to determine the products and services of most interest to customers. In addition, errors can be easily corrected through user-centered interfaces where multiple players across the chain of custody can access, review, and modify offerings.
The value of a travel booking system
Now that we understand the primary functions of a travel booking system and how travel companies can deploy them to combat errors and increase efficiency and productivity, we can examine a few of the concrete benefits agencies can experience by incorporating a travel booking system into their operational platform. For travel companies , a travel booking systems provides:

Price comparisons. Travel companies can not only compare supplier prices in real-time based on a criteria of needs and desires, but they can also sort prices based on a number of parameters to reduce search times and increase productivity. The ability to sources prices quickly and accurately means companies can provide a higher level of customer service to travelers who demand speed and reliability from their travel companies.

Digital alerts and warnings. As we discussed earlier, disruptions are just part of the travel industry — however, that doesn't mean disruptions have to dominate the travel industry. When errors or disruptions occurs, a travel booking engine generates and distributes email alerts and warning to travel companies who can access and troubleshoot problem areas in real-time to ensure the flow of products and services remain consistent.

Mapping capabilities. Imagine a travel company wants to source offerings for customers near a certain attraction or point of interest. Travel booking engines allow companies to search, source, and select products and services from suppliers based on location or proximity to major attractions, hotels, neighborhoods, or points of interest. This allows companies to provide customers with bookings specifically catered to their wants and needs.

Advanced reporting. You can't truly understand where you're going if you don't know where you've been. As such, companies can't gauge the potential of future offerings if they don't understand the success of failure of past offerings. Travel booking systems offers companies a number of dynamic reporting templates based on specific definitions for enhanced insight into operational success and achievement.
As you can see, a travel booking system, much like a map of a new or unfamiliar area, gives travel companies a sense of direction and the ability to find their way in a global, crowded landscape. Because travel booking engines help travel companies enhance both their back-office and customer-facing responsibilities for increased efficiency, companies that leverage an integrated travel booking system will be well-equipped to handle the unexpected, uncertain nature of a complex, competitive marketplace.