Take a look at your weekend to-do list. It probably involves multiple stops at a variety of different stores for a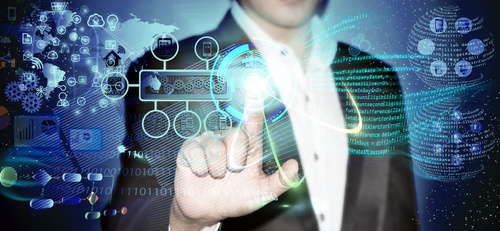 number of varied products. While this use to be the norm, megastores like Wal-Mart and others have made it easy for customers to purchase all the products they need in one convenient place. Everything from groceries to clothing to automotive supplies and beyond. Megamarts like this have become a one-stop shop for customers on a global scale.
The same can be said of online booking engines. For travel agents, there once was a time when multiple interfaces or systems would have to be used in order to search for available bookings, view inventory, coordinate with the client or customer, and finally distribute confirmations or other necessary documents. As online booking sites and other methods of travel bookings rose to prominence, travel agents were significantly hampered by the lack of maneuverability and agility associated with using multiple systems or platforms to complete relatively simple operational tasks.
However, much like our megamart, booking engines offer travel agents a one-stop shop when it comes to sourcing up-to-date inventory in real-time, coordinating with suppliers and customers, and streamlining the booking process across each touch point of the value chain. With this in mind, here are 4 ways booking engines can optimize the booking process from search to sale.
Simplicity in booking. One of the biggest challenges today for travel agents is cutting through the complexity that results from operating in a global industry with a multitude of suppliers, third-party partners, and other players in an agency's value chain. Simplifying the booking processes goes a long way creating greater transparency and visibility for agents in helping customers find and complete the right booking at the right time. Whether it's allowing agents to offer more variances in payment methods for customers, more dynamic, less static content, or more efficient lines of communication, booking engines are an important value proposition for agents in acquiring and retaining customers.
Streamlined operational processes. Though many customers may not realize it, travel agencies engage in a number of back-office or operational processes on a daily basis. Creating receipts, invoices and other internal documents. Communicating with suppliers. Monitoring inventory. Coordinating and positioning special offers for customers. All of these tasks require travel agents to engage with online or integrated technology platforms. Because booking engines can function as a single, integrated suite of solutions, travel agents can complete these tasks in less time than before and with greater ease. This results in greater productivity, enhanced communication, and optimized functionality across each touch point of an agency's value chain.
Access to real-time information. Today's travel industry is one of fluctuation. Flights are canceled. Hotel accommodations can change in the blink of an eye due to natural disasters or other events. Because of this, travel agents require the ability to source up-to-the-minute information about a supplier's holdings in real-time in order to avoid costly bottlenecks or breakdowns in terms of servicing customer. Booking engines provide agents real-time glimpses into the supply situation of multiple suppliers. In addition, powerful, intelligent search capabilities allow agents to more thoroughly and accurately search for available bookings based on specific customer needs - everything from location to type of hotel to the amenities offered.
Putting the best offers forward. Let's face it: today's traveler has more options than ever before when it comes to securing the best deals on flights, hotels, tour, and other travel-based services. As such, travel agents must work harder than ever to not only source the best deals from suppliers, but position these deals in a way that makes sense for travelers. Booking engines allow travel agents to view the current landscape of available bookings, but also reflect on the success of previous offers to best predict how current deals should be marketed and presented to travelers. The ability to position, monitor, record, and reflect on the success of certain offers not only provides agents with a better sense of the needs and desires of their customers, but it also allows them to present future offers of a similar stripe in order drive customer retention.
As you can see, travel bookings are not only a critical value proposition for today's travel agents, they're an essential part of leveraging best practices for growth profitability. Because so much of today's travel industry is dependent upon the ability to quickly and accurately work with suppliers and service customers, travel booking engines are a critical driver in ensuring the maneuverability and agility necessary for success on a global scale.