You're in an aisle at your local megamart looking at a product and trying to decide whether to purchase it. You read the description, examine the packaging, weigh the value proposition of buying it, whether it will actually perform the way you hope or help you accomplish the task you're seeking complete. You've done the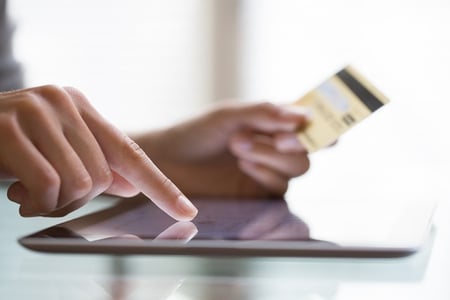 research on this product, spent a fair amount of time reading about it, seeking recommendations and opinions from others, yet you're still unsure about putting it in your shopping cart. You wonder about the price, whether it may be less expensive at a different retailer, or, even after all this consideration, the product is a want or a need.
We've all been here, right? This similar principle applies today in the travel industry. Your customer is browsing a travel package or destination on your site, has done their research, is fairly confident your site is offering the best value, but is still unsure about completing the booking.
It's a pretty common scenario and one that plays out thousands of times a day in the travel industry for online travel agencies and companies in their quest to enhance online conversion rates, increase revenue, and build brand loyalty. What's an OTA to do? How do they reckon with this situation? How do they turn these clicks into purchases? How do they stimulate their conversion rates and leverage these successes into a jumping off point for sustainable growth and competitiveness?
The answers are more nuanced than you'd think.
The Conversation on Conversion
The notion of conversion rates - or the percentage of customers who take a desired action, in this case completing a travel booking - is and has been a tricky one for OTAs, especially in recent times with the proliferation of travel review websites, social media, and other customer engagement platforms. These outlets for customer reviews and recommendations means travelers have more resources than ever before at their fingertips, which can both inform and confuse travelers as they weigh the pros and cons of destinations and travel packages.
For example, here are just handful of statistics according to travel industry Skift publication on the increasingly less linear nature of travel bookings:
The average online customers searches roughly 50 times for a booking.

Most travelers will make at least 38 website visits before booking.

The average travelers will research for at least 15 weeks prior to booking.
With these in mind, it's pretty easy to understand why conversion rates can be an uphill battle for online travel companies. The amount of information and feedback customers are exposed to makes it ever more likely they'll drop a package or booking into their cart, but never actually complete the purchase, thus increasing an online travel company's abandonment rate - the percentage of travelers who leave unpurchased items in their shopping cart. While all ecommerce companies grapple with abandonment rates, the travel industry's rate is on average about 74 percent, roughly 3 percentage points higher than other e-commerce sectors.
But why? Why are abandonment rates so high? Where is the disconnect between attracting a traveler to your website and converting that traveler into a paying customer? Is today's travel more hesitant than those before? Many factors beyond the website itself influence conversion rates. Smart phones and tablets produce much lower conversion rates than laptops or desktops, so if your traffic skews in the direction of those devices the aggregate rate could be deceptively low.
But just like in real life, comparison shopping has become a huge part of the online travel industry whereby travelers spend gobs of time pitting online travel industries against each other in order to search out the best value. And why many within the travel industry view comparison shopping as a death knell for online travel companies who may buckle under the weight of competition, it turns out comparison shopping can actually function as a value proposition and an opportunity for growth.
Grow by Comparison
As we've discussed, the online travel industry is a fragmented proposition where customers dip their toe in the waters little by little before completely investing in a destination or completing a booking. As such, it's easy for OTAs to become myopic in their desire clicks and conversions - essentially focussing on the short-term rather than the long-term. And this non-linear, long-term process of researching, comparing, and eventually purchasing a travel package, while on the surface a customer relations headache, is actually an opportunity OTAs should leverage in promoting new revenue streams and customer engagement.
Part of the issue with comparison shopping is the currently mentality surrounding it. OTAs must realize comparison shopping is really only a danger when success or failure is measured by conversion rates alone - which is a pretty poor metric given the nonlinear nature of the average traveler's buying journey. Savvy OTAs have recognized the need to shift their metrics for success from revenue per purchase to revenue per user or per search, which, while more broad in scope, allow for more dynamic modes of revenue generation such as pay-per-click advertisements (PPC) and other integrations on a travel site.
In addition, OTAs must also realize the value proposition in abandonment itself. Ferrying a customer through the buying journey to where they actually place a booking in their shopping cart is a victory in and of itself and should trigger a robust customer engagement campaign to not only increase the likelihood of conversion, but also provide a personal touch today's traveler seeks even when shopping in a virtual space. Email campaigns, ebooks, whitepapers, and other pieces of content triggered by items resting in shopping carts are fast, inexpensive ways to keep the conversation going and touch base with customers who may still be weighing their options.
According to Skift, more than $1.7 trillion of abandoned products and services reside in user shopping carts each year, so it's easy to see why attempting to leverage comparison shopping into opportunity is more useful than battling uphill for the sake of conversion alone.
Merging Conversion with Comparison
While it should be clear the line between conversion rates and comparison shopping is a bit fuzzy - one is not necessarily the enemy of the other - it's also clear there are steps OTAs can take to optimize their web presence in order to increase conversion and encourage travelers to engage with their website on a comparison shopping level.
First, OTAs must deliver and maintain a responsive website. As we've discussed in previous entries, today's traveler engages with travel websites across a host of platforms and devices, and online travel companies must deploy sites that can successfully and dynamically function with this smartphones, tablets, laptops, and others.

Secondly, online travel companies must leverage search technology that is clean, clear, accurate, user-friendly, and capable of engaging with the customer via auto fill-in capability, recent search memory, and other functions that ease the buyer's journey.

If we're talking about conversion, or the act of enticing a customer to move bookings from an idle state in their shopping cart to a completed purchase, then simple and varied transactional interfaces must also be a key driver in enhancing conversion and increasing revenue. With so many available payment methods in today's ecommerce landscape, travel websites must be able to accommodate these options. In addition, forms and other points of data entry should be clear, clean, and simple in order to facilitate smooth transactions and encourage travelers to recommend your website to others.
While these may seem like simple, elementary points of discussion, there are still so many OTAs who struggle with implementing these capabilities and capitalizing on the value propositions they provide. In today's global online travel marketplace, managing these functionalities and understanding how they factor into conversion and comparison shopping is a core driver for growth and profitability in both the short and long-term future.
Read the eBook and explore some guidance that will help you to manage the online reputation!