2017 is a very important year here at dcs plus because we celebrate no less than 15 years of activity. It goes without saying that we are extremely happy and proud to have reached this point, but we also know that in a such a dynamic industry one must keep up the pace with what is happening on the market (and the technology sector above all) and always find the means to attract and maintain trustworthy partners.
We have always invested time and effort into building up strong relations with our partners, that's why in this celebratory year we decided to conduct a series of interviews with some of them, trying to find out how they see their collaboration with dcs plus.
Today, we are happy to present you the first one, with Mr Lars Brännvall, GM Sales, FIT
at Miki Travel – one of our major suppliers but also one of the most influential private travel companies in the world.
Hello and thank you for agreeing to this interview Mr Brännvall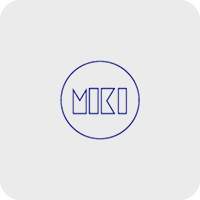 Hello! The pleasure is all mine.
We know that you have been working with Miki Travel for about three years now, how does a typical day at the office look like?
That is a very good question, because sometimes you go home and think 'what did I actually do today?'. And it's rarely one big thing, it's rather 1.000 smaller things. Of course, like everyone these days, the first thing you do when you come to the office is to check your e-mails. Because it's always something there that needs relatively urgent attention. It could be anything.
And then, there are usually a lot of meetings as well because we try to discuss things and get to the bottom of an issue before we move forward. At least if it's anything major.
But it's very unpredictable. It could be anything. For example, the earthquake in Mexico, any kind of event like that will influence us and we must react. Not just the operations, because the operations team is the one dealing directly with the customers and taking care of booking and so on, but it will involve us the sales department as well.
Working in the travel industry for some years now, but also being the GM Sales for Miki Travel has allowed you to get to know our company. What are your impressions of our ongoing collaboration?
I have a good impression of the company, it seems to have some interesting and bold ambitions and to be delivering on them as well. I haven't heard any complaints from anywhere, which in my world is a very good sign.
The best compliment is when you get no complaints, then you know it's working very well. Because, quite often, it bubbles up to the surface that there are technical issues with other technical suppliers, and that's when we in sales, get involved.
But when it works the way it should, we don't hear anything as such and I haven't heard any complaints about dcs plus, which I think is a very good compliment. This makes you a trusted partner for Miki Travel.
We thank you, that's truly an honor. Moving on to the next question: what would you say it's the impact of our technology upon our customers and the travel industry overall?
Well, it's quite easy to be perfectly honest. If the technology does not work, it doesn't really matter if we have the best rates in the world, the best allocation, the best hotels … Then we cannot deliver them to our customers and our customers can't send them to their travel partners or the end users. So, the technology is absolutely essential and the importance of the technology in our part of the travel industry is increasing by the day.
So, it's crucial for the technology to work. If you don't have the technology you practically have nothing.
Also for us, I'm not necessary going to give you some exact figures, but a very, very, very large share of our business these days is done by XML.
Of course, we have our own online booking system as a backup and on certain markets it's all they use, but in Europe which is the area we manage from London, it's hardly any online, it's all XML these days.
You pointed out right from the very beginning that technology is extremely important nowadays, so which is the most important criteria for selecting your business partners, what are you aiming for when choosing?
When it comes to technology providers is not actually us selecting. How it usually works is that the potential client comes directly to us or it could also be via a technology partner, one that has a client that wants to work with Miki Travel and then they approach us. So, the client usually drives it.
Which are the main challenges you face when working with tech providers?
Well, we do understand it's challenging for them, but one of the main headaches for an IT provider or IT supplier seem to be, from our perspective, the mapping of the product. Because, of course, they need to be connected to a reasonable number of suppliers and to map all those products and all those many thousands of hotels. This seems to be the biggest problem for IT providers these days.
We always try to help, support and direct IT suppliers, but of course they are drowning because they get the same request from every supplier they are connected to. But mapping seem to be the biggest challenge for all IT suppliers or IT providers these days.
Miki Travel is celebrating 50 years! Congratulations!
Yes, thank you very much! And you are celebrating 15! Compared to us, celebrating 50 years this year, you are a teenager! It's impressive what you've achieved until this point, because many IT houses come and go, so 15 years is not bad at all, especially since they have been so many massive changes in the industry in the last few years.
Could you tell us something about Miki Travel, something that we don't know? Any piece of information that's not online?
Well, for example in London office is roughly 50 nationalities working. Very few people know that, a lot of people think of us as a Japanese company and that's not true at all.
Our history is based on servicing Japanese travelers that come to Europe – that is correct. But the head office has always been in London and the FIT side, which is truly global is just as big if not bigger than the incoming tours and that side of the business. So, we need to have a lot of languages spoken so I think it's roughly 50 nationalities working in the office and it's around 450 people, so it's quite a good spread.
London offices deals with Europe and Americas and to some extent Middle East & Africa, but we also have a large office in Hong Kong, we have offices in Japan, we also have many of them in China.
And the last question: do you have any advice or recommendation for us as a company?
I would say that by the looks of it, continue doing what you're doing, because I think you are on the right path. We would be more than happy to collaborate with you even more than we're doing today.