Less than a month and we'll be working from a brand-new office in the City Center: Timpuri Noi Square. We are very happy with this choice and we are looking forward to starting our activity in the new location.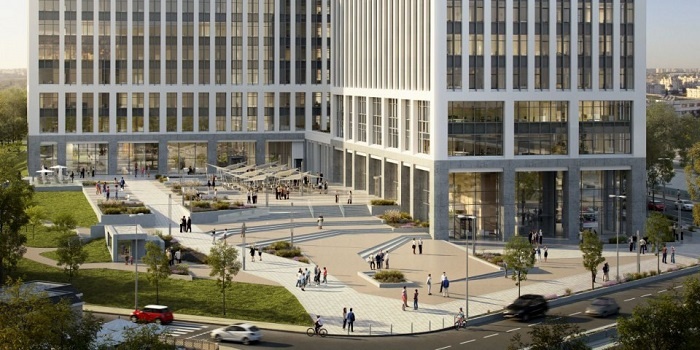 The new office will be placed in an area considered to be one of the key urban poles crossing Bucharest City Centre, with direct access to Timpuri Noi subway station and within walking distance to city center and old town.
We were happy with our current space – it's been an exciting time spent here - we made great memories (and projects 😊), but we couldn't be more excited about the new one. As our team is continuously growing, the space is getting too tight for us. 7 years ago, when we moved here, we were a team of 15, occupying one floor and there was plenty of room. Today we're more than 100 people, spread across four floors and all this space is not enough anymore.
The new location can be considered the start of a new chapter in our story, as it is happening just before our 15th anniversary. We're still working on the layout and space design for it to perfectly fit our expansion plans.
Quite soon everything will be settled and we're looking forward to meeting you in our brand new office!