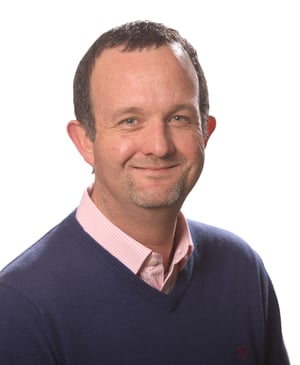 Two days ago we were announcing our newest partnership agreement with Element Travel Technology with the purpose of enhancing TMCs technology. With some of the most experienced people in the industry, Element enables its TMC clients to gain access to cutting edge travel technology, complemented by the peace of mind that results from their unparalleled level of experience. As a result of our Value Added Reseller (VAR) Agreement, Element is now providing TINA automation solution to Travel Management Companies across Europe.
We have always invested time and effort into building up strong relations with our partners and today we discussed with Mr. Gavin Smith - Founder and Director of Element Travel Technology, trying to find out how he sees the collaboration with dcs plus.
Hello Mr. Smith and thank you for agreeing to this discussion. As an introduction, could you please tell us a little about Element?
Gavin Smith: Element Travel Technology is a reseller of 3rd party travel software and technology. Element enables Travel Management Companies to gain access to cutting edge Travel Technology, without any barrier to entry, and with peace of mind for both TMCs and their clients gained from our unparalleled level of experience. Our expert Consultants are also on hand to offer a variety of review and process improvement services, ensuring organisations can get the very best ROI from their business travel programmes.
What inspired you to start your business?
Gavin Smith: Element was born by identifying a gap in the corporate travel technology sector, Travel Management Companies (TMCs) are looking to get access to technology but the barriers to entry are high or not available. Element provides a unique proposition for TMCs looking to introduce or expand their technology service offering. Through Element, TMCs gain access to travel technology, including services, support and consulting.
Why did you choose to partner with dcs plus?
Gavin Smith: We are seeing a lot of interest from TMCs who understand that in order to remain competitive they need to keep a closer watch on their business and their clients. Our offering of TINA for these agencies, will help them achieve this goal. Element works alongside our client's business, we upskill their team on TINA, so when we leave the implementation and deployment phase, we're making sure that there is a mechanism for delivering ongoing value – we call this a do, show and support model."
How will you help SME TMCs with TINA?
Gavin Smith: Element was founded to help TMCs take that step into technology, for them to compete with the large players in the market. SME TMCs are the backbone of the TMCs industry, so the Element model is specifically built around and focused on those TMCs. It is time for the playing field to be levelled. With the support and service, we provide to our clients, we ensure they get the ROI they are wanting from their investment. They do not need to hire a team of people to support TINA. Element does this on their behalf.
To close, what is the future for element and dcs plus?
Gavin Smith: In an ever-evolving technological landscape, Travel Management Companies can find it hard to keep up with the increasing demands of their client base and prospective new customers. Element and dcs plus are clearly positioned to help our clients deliver on their needs and client expectations. We expect a close and fruitful partnership between our companies.