The old is now new again. It's a cliche, yes, but it's also a profound truth in the context of the resurgence of travel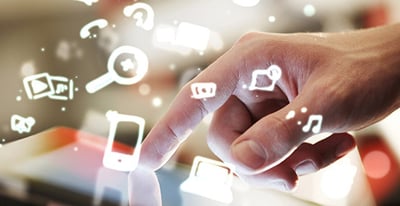 agents in today's global travel industry. In a time when so much of travel engagement takes place online or in the digital sphere, many travelers are returning to more traditional travel agencies to help plan and curate their travel and tourism experiences.
A 2016 survey released by travel industry trade publication Skift indicated 30 percent of millennials had worked with a travel agency in the past 12 months. That same survey also showed 45 percent of those polled said they would likely recommend working with a travel agency to friends or family, with roughly two-thirds of those polled saying working with a travel agency actually enhanced their overall travel-buying experience.
Travel agents of yesterday were essentially nothing more than guides who provided customers with a path to navigate the complex world of booking a cruise or travel package. However, today's travel agents are positioned much more as curators in that they help customers create lasting, memorable travel experiences that are unique to their likes and dislikes. This is just one of the many reasons today's younger travelers - and older travelers as well - have returned to traditional travel agencies.
But what are the other reasons for this movement back to travel agencies? What value can agencies provide for customers that they can't provide for themselves via a mobile app or smartphone platform? These are questions to keep in mind as we examine and discuss the perks of working with a traditional travel agency in a 21st Century industry.
Customization and individualization
Via mobile travel apps, travel review websites, and online booking sites, today's traveler has more power than ever before to create an entirely unique travel experience on their own. However, this process can be time-consuming and quite complicated, especially when working disparate provides or sources to create one travel package. In addition, the sheer number of travel options, packages, and combinations can make it daunting for customers to cater a travel experience to their specific tastes. This is where travel agents can offer customers real value in customizing their travel plans and bookings. Because agents have the tools and capability to work with a number of providers at any given moment, agents can provide travelers with unique, personalized travel packages with little lead time or expense.
Personal connection and interaction
Today's digital landscape has its advantages: Enhanced visibility and transparency of travel companies and suppliers; increased speed and flexibility of products and services; and a robust customer-facing model where travelers can communicate with travel companies on a near 24/7 basis. However, recent surveys of millennials indicate one of the primary reasons travelers are returning to travel agencies is for the one-on-one experience of working with an actual person to coordinate their travel plans. This sense of connection is a core driver for so many of today's travelers in an era when so much commerce takes places on laptops and mobile devices.
Knowledge and expertise
Because of the sheer number of travel websites, review sites, mobile apps, and other online platforms, it's easier than ever before for individuals to come across as experts in certain segments of the travel industry even though many are simply average travelers. This can results in much misinformation for today's traveler when it comes to researching and selecting bookings or destinations. Travel agents not only often operate in the destinations in which they represent, they also work with tour operators and suppliers who live and work in those destinations, which provides customers with an expert-level of knowledge about the nuances and complexities of any given location.
The value of customer service
As we just discussed, so much of today's travel industry relies on interactions with mobile or online platforms often devoid of personal interaction. This means travelers can find themselves feeling isolated when a flight is delayed or a certain product or service needs rebooking. While many travel companies offer ways of communicating with a customer service representative to address delays or cancellations, travel agents often travelers personalized customer service from start to finish, from the first meeting to the final booking. This also means customers have a dedicated touch point when delays or cancellations occur to address rebookings or alterations in travel plans.
While the travel industry may be reliant on the latest technology to enhance the quality and accuracy of products, services, bookings, and customer service, traditional travel agents still have an important place in the global travel landscape. As more and more of today's travelers seek connection, customization, and personalization in curating their travel plans, it's clear - especially given the number of customers returning to agencies - travel agents can play a critical role in helping travelers discover where they want to go and how to get there.