Travel agencies and mobile apps. These two concepts might seem to represent two very different time periods in the travel industry. The old and the new. The traditional and the state-of-the-art. Yet, today's travel agencies would be well-advised to not only understand the value mobile travel apps can provide, but also embrace and adopt them as part of their operational platform.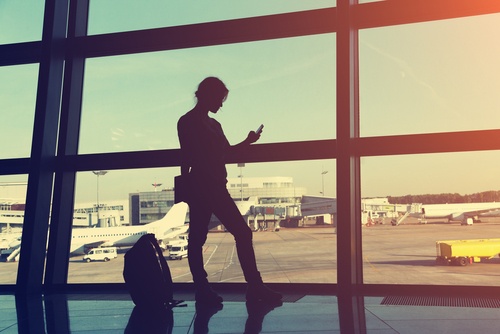 Rather than being suspect of mobile apps as an alternative to the traditional travel agent, agencies should view mobile apps as an important tool to reach today's younger traveler where they spend most of their time - online and connected to their smartphones. As travel agencies have to work harder to remain competitive in a global, connected marketplace, mobile apps provide agencies a direct line to travelers by cutting through much of the noise other travel companies can't avoid by failing to adopt a mobile app strategy.
But many players in the travel industry remain unconvinced that travel agencies and mobile apps can coexist or work in coordination to offer customer an optimized travel experience. The conventional wisdom says mobile apps provide customers a way to sidestep travel agencies via the sheer number of research, booking, and review sites. To help understand the connection between travel agencies and mobile apps, let's look at why travel agencies should embrace mobile apps and the value agencies can extract from incorporating mobile apps into their customer interaction platforms.
Messaging and communication
Using a third-party messaging app, travel agencies can establish a direct, consist line of communication with travelers to position new, interesting, or exciting offers essentially in real-time. This means travel agencies can leverage this enhanced communication into a meaningful, lasting business relationship where travelers view agencies as a critical element in their travel and tourism journey. Messaging apps also help travel agencies achieve a new level of visibility with a generation of travelers who may have never before considered consulting with an agency to help curate a travel experience. And because messaging apps allow agencies and travelers to communicate in the moment, agents can provide real-time solutions to delays, cancellations, and other disruptions with a personal touch - something travelers can't necessary get when going through an online travel company.
Understanding traveler needs
One of the greatest challenges for travel agencies in today's global travel industry is understanding the needs and desires of today's traveler and responding to those desires with products and services that appeal and make sense to the traveler. Mobile apps offers travel agencies valuable insight into these needs via a number of platforms: social media for insight into how travelers interact with each other; travel review sites for what travelers want from a destination, tour, product, or service; and competitor mobile apps to understand how to best differentiate yourself from the competition or fill in gaps in products, services, or offerings.
In addition, travel agencies who deploy mobile apps as part of their customer-facing operations will be able to speak the same language as their customers - a language of technology, speed, and convenience - which will help forge lasting business relationships.
Speed, agility, and responsiveness
Whether it's using an optimized point of sale (POS) or shopping cart app or the ability to source information about a destination in real-time, mobile apps provide travel agencies with the speed, agility, and responsiveness today's travelers demand. Imagine a traveler completes a booking with a travel agency who has an app to digitally send trip information to the customer's smartphone. This means that traveler can have all his information in a single place.