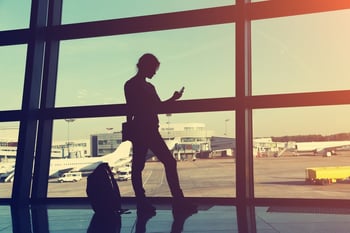 Part I of this series explored the importance of corporate self-booking tools and started to list and explain the main features and functionalities that should be taken into consideration when deciding to opt for such a solution. What is listed and explored in this article best suits the TMCs that service SME customers.
Now, Part II will continue the suggested approach – covering more elements that should be considered. Enjoy!
What you should be looking for?
A fast search response time is also important when it comes to looking for flight or accommodation, especially when we talk about corporate travel. Business travelers are busy anyway - they want corporate travel services that answer their need for efficiency, allowing them to be productive, even when they are on the move. They want hassle-free travel experience, so do not bother them by neglecting the response time of the corporate booking tool in your portfolio. They will give up using it.
Possibility to use remarks and reason codes – these are extremely useful for out-of-policy itineraries. Very often, bookers might be asked to supply reason codes for itineraries that violate/ do not comply the applicable corporate travel policy – these exceptions will be further displayed in the email notification containing the booking information and will be reviewed by a designated supervisor. Moreover, the possibility to add these reason codes to the GDS PNR as remarks represents a plus. So, look for a CSBT that allows remarks configuration compatible with as many GDS systems as possible and also with mid-back office software.
Seamless integration with a reliable and multi-market back office system – for a greater efficiency in processes, automation, extended business visibility and control, the integration between the corporate self-booking tool and the mid-back office solution is extremely important. Corporate reporting is among the main benefits brought by a flowless integration – this will ensure control over costs and travel policies at all times for travel managers. The travel program responsible will always have a close-up view of travelling employees, details regarding booked services, cost centers and travel spending.
The importance of retaining your customers is obvious and doesn't need further arguments. You should use tools that keep you permanently in touch with them, guide, support and engage them at every step. You need to deliver real-time information and provide them the possibility to manage their travel plans, from one place – directly from their mobile phones. There are CSBTs that are integrated with itinerary management mobile apps. Thus, once booked, the trips are sent automatically to the travelers, on their mobile phones. So, they can have at their fingertips complete details about their itinerary, real time flight notifications, calendar-synchronized plans, weather info, attractions and city recommendations, maps and other widgets useful while on the go. Basically, business travels will get everything they need to stay productive and enjoy a great experience at the same time.
Last, but not least is the price – there are numerous available solutions out there these days, that come in various 'shapes and sizes', each with their own features setting them apart. If you are servicing small and medium-sized enterprises, probably you can't afford expensive tools. Many of the available solutions may prove to be too costly for you, especially if the provider charges also transaction fees. So, look for a vendor that doesn't charge you for the transactions performed. You should also consider the tools that have no limitations with respect to the number of users allowed in the system.
It's clear that in the corporate travel business, the options for self-booking tools are abounding and diverse. Choosing the right tool for your needs is an important decision and depends on lots of factors specific to your business profile. For your small and medium customers, where the business travel processes have not yet been fully established, a corporate self-booking tool might be the perfect option – helping both you. You, as a TMC, will be empowered to deliver the best service for your SMEs, whilst your customers will enjoy more autonomy, an intuitive and efficient booking process and great choice.
The main purpose of a corporate self-booking tool is to make the booking process an intuitive and efficient one, while providing transparency and choice. Have you found it yet?