Today's travel companies often find themselves in the same scenario as companies within a host of other industries: The prospect of having to do more with less.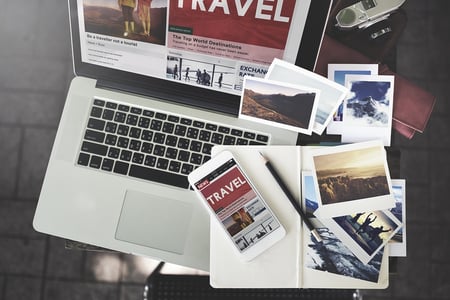 Because the 21st Century travel industry demands travel companies operate with greater agility, flexibility, and visibility, travel companies are constantly tasked with increasing efficiency, reducing costs, and enhancing the overall customer experience in order to remain viable and competitive. With such a crowded field in today's travel landscape, travel companies can find themselves struggling to navigate the wealth of options, methods, and modes when it comes to increasing the efficacy of their products and services.
This is where a travel ERP solution is an important value proposition for travel companies as they strive to multi-task and work faster and more efficiently. The capacity of a travel ERP solution to automate workflows and back-office tasks, and fast, accurate invoicing and documentation reduce headaches for travel companies by streamlining once manual, time-consuming activities. This provides travel companies with greater visibility and responsiveness across each touch point of the value chain.
Because a travel ERP solution is an integrated, comprehensive suite of software solutions, a travel ERP has the capacity to cut through the complexity associated with working with a number of suppliers, vendors, third-party clients, and other players throughout the value stream. This reduces the potential for inaccurate bookings, errors, and miscalculations in supply and demand, each of which are significant pain points for travel companies.
With all this mind, let's examine the benefits of a travel ERP solution and why travel companies need an ERP solution in 2017 to differentiate themselves from competitors and achieve greater operational and production benchmarks.
Client and supplier relationships
Managing the relationship and transactions between client and suppliers is a key driver for travel companies to foster a lean and efficient value chain. Via web-enabled, intelligent technology, travel ERP systems can integrate with third-party systems to manage requests, quotes, and sales across channels; automatically generate associated travel and fiscal documents; leverage reporting tools to provide reliable management information; and import or export data between reporting or accounting systems. Such functionality makes it easy for travel companies to obtain, review, analyze, and share product and service data with clients and suppliers, which creates enhanced visibility across all points of the value chain from supplier to customer.

This is also an important value proposition for customers who rely on fast, efficient, and reliable customer-supplier relations in order to access the most up-to-date, accurate availability and pricing of products and services. In an era where travelers have the ability to search and source trips from a wide variety of access points, customers desire speed, accuracy, and responsive from those they work with in completing bookings.
Enhanced, optimized workflows
In an age when travelers prize speed, convenience, and availability in their interactions with travel management companies, ERP solutions provide travel companies with the capacity to optimize workflows and streamline mid-back office processes to provide customers with the expediency they seek. As an example, take simple back office or operational processes like payment and invoicing: travel ERP systems automatically manage these actions, eliminating the need for manual reconciliation activities. These workflows are also highly-scalable, and a common data model means management not only has more accurate operational information, it also has more visibility into, and control over, activities taking place in the business.
This level of optimization allows travel companies to then focus more on the products and services they offer travelers, but also increases the speed and efficiency with which they can conduct business and manage customer relations.
Troubleshooting and reporting capabilities
Perhaps in greater quantities than other industries, the travel industry contains a certain amount of uncertainty based simply on the premise that cancellations or disruptions are inevitable. Flights get delayed. Inclement weather cancels activities. Regional unrest can alter lodging or hotel accommodations. To help mitigate and manage the complexities created by this uncertainty, travel ERP solutions provides travel companies powerful data and reporting tools to help managers plan for these disruptions and create failsafe strategies to deal with them when they occur.
These reporting and data analysis capabilities also help travel companies estimate and forecast; organize, plan and control; make highly informed decisions to improve operations; and increase revenues and elevate profitability.
Why travel companies must consider an ERP solution?
We've discussed at length on this blog in previous entries the importance for travel companies in leveraging fast, accurate, and cost-effective technologies to keep pace with the rapid nature of today's travel industry. A travel ERP solution is a core element in this quest by providing travel companies with powerful search, booking, and reporting tools to enhance their operations and drive overall company growth.