or how to bring back the joy in the travel agency
Think about the travel industry: is one of the most dynamic and segmented industries. As a player in this industry, there are lots of things that you need to think about: GDS commissions, hotel banks, markups, reseller networks, accuracy of the content and many more. And you don't just need to know about them now and then. You need to pay very close attention to what's happening in your market because the travel market is extremely dynamic.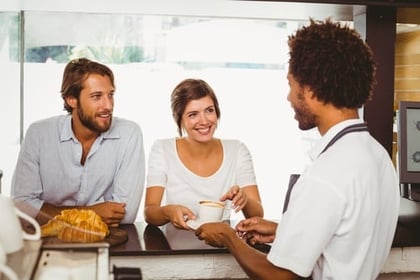 Considering all of these, many of the players in the travel industry have lost their focus. They have forgotten who they are talking with, and what is their main target: The customer.

Your customers are not searching for flight tickets because they like flying

(or at least most of them don't).

Let's pick one of the most difficult customers to reach: the corporate traveller. He (or his travel manager) bought a flight ticket because he has a meeting to attend to. One might think that he does not want to be bothered. But what about after the meeting? Have you ever thought what does a mid-management corporate traveler do after the meetings are over, at 16.00 Let's say? What if instead of hopping on e-mails in the hotel lobby you can give them the right choices, at the right moment? Afterall, your're the travel expert. If you have thought about it but it seemed complicated to reach them in a unspammy way, a tool like this might come in handy. Now let's consider the leasure traveller.

Your customer is not searching for a hotel in Paris because he's not comfortable enough with his mattress and he wants to sleep in a different bed. If this was to be the case, the search would be for comfy beds or something similar. They are looking for things to do, things to remember in Paris - if he's on a leisure trip he won't mind if you suggest a visit to Picasso Museum, or a selection of top 10 coffee shops. If you play your chances right, he might even hashtag your company name and thank you for the hint while he's enjoying his freshly baked croissant. One thing though: don't send him a special offer for a flight to Greece while he's in Paris. Would you consider it relevant if you were in his place?

The point? Start putting yourself in your customer's shoes once again. Think about what's the information that your customer wants to hear. Think about ways to make him happy. And he'll return to you for his next trip, even if your offer isn't the cheapest one.