132,00. That's how many travel agents were in operation in the United States in 1990, according to the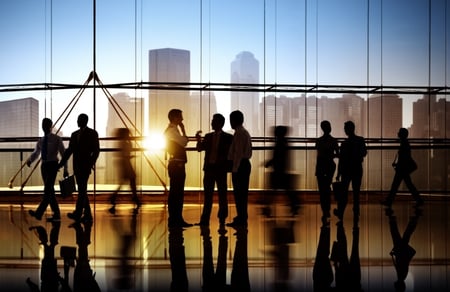 U.S. Bureau of Labor Statistics (BLS). By 2014, that number had dwindled by half to about 71,000 and the projections for the next ten years indicate a continued decline by about 12 percent. On the surface, these statistics would seem to spell doom for traditional travel agents who are facing increasingly intense competition from online travel agencies, development of new technologies like mobile apps, and other user-driven sites like AirBnB.
Yet, these stats don't fully represent the value and potential for growth travel agents pose within today's global travel industry. With today's modern traveler placing a greater emphasis on unique travel experiences, individually curated tours and activities, and a person-to-person connection in researching and completing travel bookings, traditional travel agents are actually uniquely positioned to expand their footprint and reach more customers than ever before.
With this in mind, let's examine 5 stats that paint a bright future for travel agents and why travelers are more likely to return to the traditional travel agency even today's digitally-driven world.
1.8 percent of airline ticket sales
According to a recent study conducted by the Airline Reporting Corporation (ARC), sales of airline ticket sales through traditional travel agencies increased by 1.8 percent from August 2015 through August 2016. In today's market where travelers can book airline travel with the click of a mouse or via their smartphones, this represents a fairly significant shift in the way today's traveler views the importance of human connection and engagement in travel accommodations. This could also be further evidence today's traveler is seeking greater levels of expertise and knowledge in booking their travel plans, hence the return to traditional agents who can often provide this intangible service.
19 percent of travelers have already used an agent
A study by MMGY Global titled 2016 Portrait Of American Travelers revealed about 19 percent of the 2,900 people polled had used a travel agent to book flights, hotels, and other accommodations during the last 12 months. This represents a sizable increase from just 12 percent in 2013. In addition, about 25 percent of those asked indicated they planned on working with a traditional travel agent during the next two years as compared with just 17 percent in 2013. This means today's travelers are seeking more curated travel experiences rather than simply cobbling together vacations via online travel agencies or management companies. With so many travel options on the market, customers seek assistance in wading through the myriad of options in order to find the best destinations, products, and services for their needs.
$452: The average amount travelers saved working with an agent
Millennials are a core driver in today's travel industry - many of which adhere to strict budgets when looking to book travel arrangements. A recent study conducted by the American Society of Travel Agents (ASTA) indicated the average customer saved $452 working with a traditional travel agent compared with booking travel arrangements on their own or through another channel. Because travel agents can often work closely with local suppliers in or within smaller supply networks, they can provide customers with lower rates and a greater array of products and services. Agents can also provide creative packaging methods to combine the best possible rates for a variety of services such as flights, hotels, and more.
63 percent believe working with an agent improves travel
The ASTA study showed 63 percent of respondents believed working with a travel agent improves the overall travel experience. Today's traveler has a wealth of information at their fingertips, however, working through this information to find the right destination, product, and service can be a daunting, time-consuming task. This figure clearly shows today's traveler (while more informed than ever before) desires a guide in creating a unique, satisfying travel experience. Aside from curation, traditional travel agents also provide customers with the peace of mind from working with another human being to create a truly memorable trip.
66 percent say agents help avoid costly mistakes
Unsure about which hotel is nearest a landmark or event? Curious as to the best rate given the style and location of a hotel room? Uncertain about which airport is the best to use given your final destination? These questions can result in costly mistakes in booking flights, hotels, and other accommodations. This is one reason why the 2016 ASTA study revealed 66 percent of those surveyed believed travel agents help travelers avoid these costly mistakes. Because travel agents often have in-depth knowledge of the destinations they're positioning to customers, they can help travelers avoid booking a hotel that's much too far from their first stop in a city or using an airport that is less user-friendly for tourists than a different airport option.
These are important value propositions for travel agents as they work to compete in a crowded travel landscape with OTAs, travel consultants, and travel management companies.