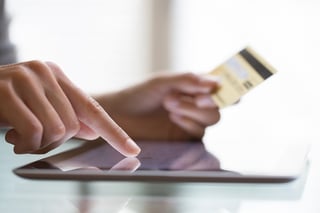 As we reach the midway point of 2016, it's commonplace to review the trends, developments, evolutions, and disruptions that have occurred during the first half of the year in order to attempt predictions on where the second half may be headed. While unexpected geopolitical events like the loosening of travel restrictions between the United States and Cuba and Britain's exit from the European Union certainly caught some in the travel industry by surprise, other headlines items like the sustained rise of mobile travel apps and mobile travel interfaces have functioned as more of a foregone conclusion for the travel industry as it embraces more the ability to research, book, and review destinations while travels are on the move.
Travel and tourism industry analysts have been beating the drum for mobile capabilities for some time now, but if there is one surprising element to the mobility narrative, it's how even halfway through 2016 mobile travel apps and platforms are perhaps the most dominant force in shaping the future of business in travel and tourism. As the world becomes bigger and more emerging markets enter the discussion, mobile travel capabilities are actually making the world smaller as travelers can access more information, products, and services than ever before.
And these travelers are doing so at astonishing rates. According to Toonz, nearly 30 million seek travel information via mobile travel apps each month, with roughly 44 percent of travelers completing through apps via smartphones or tablets. This surge has pushed the industry to a mobile tipping point where travel agencies, travel management companies, and tour operators can no longer ask the question: 'Do we really have to have mobile capability?' Rather, the question they're now asking is: 'What kind of mobile capabilities should we leverage?'
With this in mind, here are 3 trends in mobile travel that could take top billing during the second half of 2016.
Planning Through Social Media
Whereas just a few years ago a travel company's social media platform was something of an afterthought, today a robust social media platform is crucial as travelers spend more time and resources researching, reviewing, and discussing travel and tourism options via social media juggernauts like Facebook, Twitter, and Instagram. A number of recent reports and surveys indicate today's would-be traveler is not only basing their choice of destination and activity on information gathered from social media, but that they also view social media as a key driver in a company's customer engagement strategy. If more and more customers are spending large chunks of time on these sites, travel companies, travel agencies, and tour operators must leverage the technology necessary to meet potential travelers where they 'live' - the Facebook and Twitter feeds.
Though the impact of social media in the travel industry has already been felt, the increase in large-scale travel and tourism planning through social media is something of a new development and one that's expected to grow throughout 2016.
Best Bang for the Buck
As we've discussed in previous entries, comparison shopping and bottom-line value are core drivers for a number of today's most sought after travel market shares - millennials, budget travelers, and experimental travelers. Where mobile travel apps and mobile capabilities can work as a value added proposition is helping travelers understand and attain the best travel experience for their money. OTAs that incorporate the transparency and visibility of price comparisons and special discounts or deals into their mobile capabilities will have an increased likelihood of winning a customer's trust and decreasing the percentage of abandoned bookings left in virtual shopping carts.
In addition, in part due to the high frequency with which so many of today's travelers engage with mobile travel apps and sites, the value proposition of leveraging spur of the moment packages, tours, and other compiled bookings at discounted rates can pay dividends in driving revenue and increasing customer engagement.
Thinking Local
Part of what drives a large percentage of today's modern traveler is locality - experiencing the local, indigenous nature of a place through unique, personalized activities and tours via food, culture, and history. Travel companies that understand this preference can use the agility of mobile travel apps to create individualized recommendations and suggestions for travelers based on previous purchases, viewing history, and other methods of collecting and structuring data. Utilizing mobile travel apps in this way not only provides travel companies with a direct line of intimate communication and interaction with their customers, but it also provides would-be travelers with a sense of connection and individual interaction one used to receive from working with a small, brick-and-mortar travel agency.
Mobile Travel is Multi-Tasking
What's perhaps the most interesting trend in the continued growth and expansion of mobile travel in the early part of 2016 is the move away from uni-tasking and a shift toward multi-tasking. In short, today's traveler expects mobile travel apps to perform a number of functions at any given time - from research to booking to alerts about travel disruptions or modifications. Mobile travel apps have, in a considerable short amount of time, gone from vehicles of quick, convenient service to an integral part of the travel experience nearly as important as the suitcase. As this year progresses, many travel industry analysts expect this trend of multitasking develop and grow as travelers explore new markets and destinations.